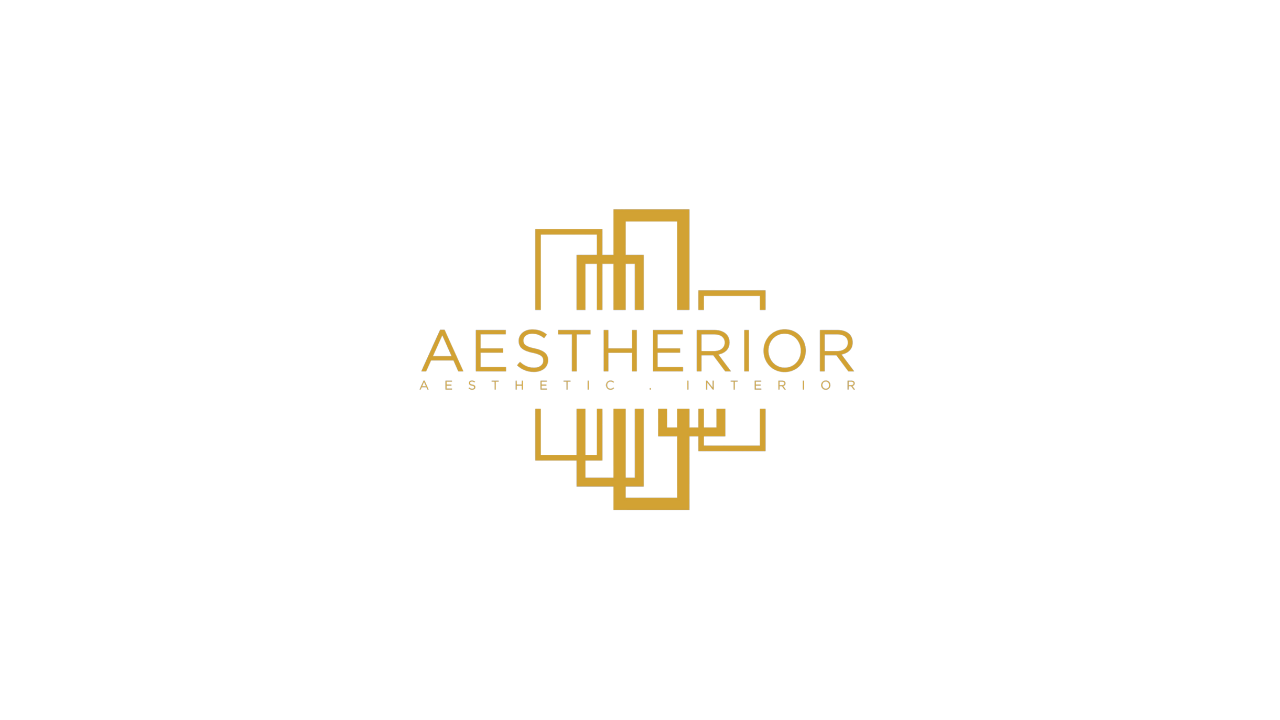 81 Ubi Ave 4, #01-05 UB One, Singapore 408830
We are an Interior design boutique delivering exquisite design and build services in interior design. Established with a passion and commitment to develop exhilarating designs, we also differentiate ourselves with a focus on fine detailing work. Aestherior strives to provide clients with exquisite designs, customised accent pieces, personalised services to create eternal spaces. We take pride in delivering quality results while strictly observing our client's budget and timeline




Our designer Hang Jing wen is very professional and accommodating to our request. She is very patient and put in her best efforts in recommending colours and material details to us. She ensures that our feedback was incorporated into the various design versions we wanted. She is very prompt in follow ups and ensures that we are updated along the way. We appreciate that she listened to us and ensures that the project process progress smoothly. We were very happy with the finished work and would like to thank her for her professionalism. We would definitely recommend Hang Jingwen for any home renovation projects you may have.
— Nicholas Tan
After reviewing quite a number of IDs, I finally went with Victor from Aestherior. He gives honest and professional feedbacks with regards to what I wanted to do, which includes whether what I wanted to do is required/aligned to the overall designs. This includes cutting back on some items, which some IDs would have just readily agreed to implement as it adds to their margins. Based on the feedbacks, it is also apparent Victor is someone who is very hands-on and experienced, as compared with the other IDs. Otherwise, the detailed explanation that he gave would not be possible.

After providing an overall idea of the design that I wanted, Victor is able to proposed and come up with initial sketch that not only catered to the design but improved upon it. He is also very hands-on and visited my place to look at whether some of my requests are feasible. Eg would be that I wanted to hack and redo the false ceiling so that I can maximize the floor to ceiling height. He also went the extra mile to fix some of the items himself at no additional charges, eg would be the digital door viewer that I separately bought. The entire renovation process was very fuss-free and doesn't require any intervention on my part, which is especially important as I have a very busy work schedule. He only reaches out when a discussion is required to settle on for eg the design patterns for the quartz top of the kitchen cabinet. Lastly, the price is very reasonable given the amount of renovation I did, which is basically almost everything (eg flooring, ceiling, wall, cabinets, kitchen, toilets, etc).

I will not hesitate to recommend Victor and have already told him that when I purchase my next property, I will engage him again.
— Ben
Victor is very helpful in many and able to suggest to what we ideally wanted. Whether it's functional or not he is able to let you know on the spot. And I like the 'can do' spirit, we had some difficulties request so long he know it is able to do it he will do it. Why we engaged Victor it is also because we feel very comfortable discussing idea with him and do not feel any pressure. Designer is very friendly and won't force his idea on to us.
— Jianxing Chan
My wife and I count ourselves extremely fortunate to have entrusted Caleb with the renovation of our home. It was reassuring to have Caleb in our corner as he was always available and was prompt in both his work and communication. Caleb listened to our needs throughout and was able to deliver results at a reasonable cost. The entire process was also made easier with Caleb's approachable personality.

We appreciate that Caleb had taken complete ownership of the project throughout and his dedication showed when he continued to work tirelessly on our home despite being on leave.
— Jack
We are first-time home owners and after meeting up with quite a number of interior design firms, we decided to go with Aestherior's Sebrina because she is sincere, organised and quick to respond to our enquiries. The overall quotation is reasonable and competitive, and we haved also seen some good reviews about Sebrina. True to that, Sebrina has handled our project well, with regular updates via her Instagram and WhatsApp photos on the renovation progress.
During the initial design stage, we have revised our concept multiple times, and Sebrina was always patient and accommodated our requests, as well as giving us constructive feedback on which ideas are feasible. We are really thankful to our ID for her efforts to ensure that everything was done smoothly despite the Covid situation. Now we are looking forward to moving into our new nest for the new year!
— Sam Tay
Renovating a house is no easy feat, the pressure and expectations weigh heavily on both the home owners and ID alike. When we first met Caleb, he gave us a very good impression, he was prepared for it all. Presenting us with a blueprint and a 3D sketch of how things might look based on what we have submitted as part of our ideas. We were sold. Fast forward a few months later, we have now gotten a changed, but largely improved end product. We could not be happier.
The process was not the smoothest in this trying period of covid with delays in the tiling and also works which needed correction and touch ups. Perhaps due to covid, we had a longer wait before the Contractors could come over for touch up works.
But throughout this whole process, Caleb's availability and responsiveness shone throughout. We do understand the difficulties and having someone responding to us and being there through out this renovation journey has been nothing short of assuring. Thank you Caleb and Aestherior!
— Rachel
After reviewing a few ID's, Jingwen was the ID of choice due to her attention to details, accommodating to our time and needs even though we are very far apart 1 in west and 1 in east.

She understood instantly for every ideas and design we pushed out to her. She also provided recommendations to enhance our existing concept.

She was knowledgeable in the use of colors and patterns for tiling according to our wants and needs even with the lack of manpower, she managed to handover the house to us ahead of schedule.

Overall it was a good experience and we are very happy in our first home.

I recommend her if you are first time owner !
— Edwin Yeo
This is the 2nd time engaging Roy Tan from Aestherior.

He never cease to amaze us with his design ideas and suggestions.

It was a very pleasant experience working with him as he took a personal interest to our style and needs; suggested alternatives and at the same time professional advice on color scheme.

Also, he's honest and offered cheaper equivalent alternatives so that we can keep to our budget. During the renovation period he would personally oversee the works and keep us updated on the progress. The workmanship and after-sales service are superb where he would go the extra mile for us.

We are impressed and grateful as the team is reliable, sincere and honest. We highly recommend them your renovation needs. Engage them, you won't regret it!
— Vivian Wang
After meeting with several IDs to discuss our commercial shop house renovation, we decided to engage Roy Tan from Aestherior. Due to the tight timeframe and lack of manpower during end of year and covid situation. None of the IDs are confident to deliver the job but Roy assured us that he can do it.

True enough! Roy completed the renovation within the deadline without any errors. Workmanship was superb and I could immediately open my shop.

I would strongly recommend Roy Tan from Aestherior! Thumbs up to his professionalism, experience and assurance.
— Raymond Wong
Get Your Dream Home Designed By Them!
Don't wait! Send in an inquiry now and we'll connect you
Related posts