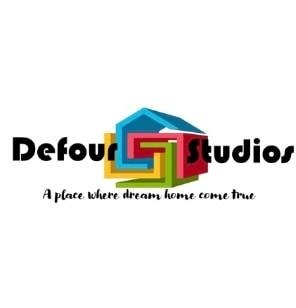 62 Ubi Road 1, #01-21, Oxley Bizhub 2, Singapore 408734
Led by a passionate and dedicated group of interior designers, Defour Home Studios excels in crafting unique designs tailored to match the preferences and requirements of each client's way of life. Their unwavering commitment to creativity, dependability, excellence, and responsibility shines through in every undertaking, ensuring the realization of your perfect living space.
Thank you Gavin Chua from Defour Home Studio for your professionalism and experience for getting my home reno done in a short period. My wife and I are very pleased and happy with the transformation of the house without any fuss and issues. Once again, a very big Thank You to you for assuring us on the short timeline that we provided. Highly recommended. Great job and keep it up.
— Hc Chan
Very accommodating and patient associate / partner to work with. Even with the slightest complain, Jerry, our assigned designer helped us to resolve any issue that was within his capabilities.
With his vast experience in this industry, you can certainly put your trust in his hands.
Would definitely recommend all my friends out there to Defour Home Studios.
— Stanley Toh
My wife and I would like to express our gratitude to our designer Jerry. We have spoken to multiple ID from various companies until I was recommended to Jerry by our relatives.
It was the best decision to engage Jerry for our Dream Home. He has all the qualities when searching for a ID.
Professionalism. Since day one I feel Jerry is a good listener who listens to what we have in mind and gives professional feedback and recommendations whether our ideas are rational. He also gave good constructive
— Clemen Ooi Wei Shen
This letter is my personal recommendation for
Mr Gavin Chua fm Defour Home Studios.
I have found him to be consistently pleasant, dedicated and personable with an extensive knowledge in interior designing. IN addition to the above, Mr Gavin Chua has a take-charge personality and is able to tackle any difficult tasks with confidence and a smile. He successfully turned around my house to a modern design home which before this was in complete disarray upon his arrival.
— BoBo Junior Abdul
Jonathan our designer is more like a friend than a designer who only goes for sales. He is never pushy at all. He is the first and only designer who helps client save money from renovation. Jonathan understands his clients requirements and needs totally, which enable him to give ideal suggestions without burning our pockets. Not only is Jonathan patient, professional, customer oriented, responsive, his service throughout the whole process is admirable.
— Mabel Ban
I engaged Dylan for all my reno works. He is friendly and amazing to work with. Dylan is very professional, responsive and shows dedication to what he is doing. He would always reply to my queries asap or within the same day if he's busy with other projects.
Dylan understands things from the customer's perspective, and that is truly a blessing. He has made extra effort to complete my reno works before the timeline. I really appreciate his diligence. He is a person who can be entrusted with anything.
— Kohila Muniandy
Gavin and Jonathan are very professional, patient and accommodating. They gave us their advice on how we can match the colours and materials to create our dream home. What's more they manage to do up our hm in 5weeks during covid. Kudos! They also provide excellent after sales service.
— Jolene Wang
Stanley's visit went perfectly and proved to be quite productive! We are pleased with how it went. We chose everything, from the countertop, backsplash, floor tiles, lights etc. of course, with Stanley's recommendations.
I am very happy with the choices and it was absolutely worth having Stanley's input. Many thanks for the progress of my kitchen!
We love the kitchen! It was totally the right thing to do! The layout, floor and backsplash, are wonderful. Thank you for your input and wonderful ideas.
— Parul Agarwal
Love Defour Home Studios?
Get Your Dream Home Designed By Them!
Don't wait! Send in an inquiry now and we'll connect you
Related posts