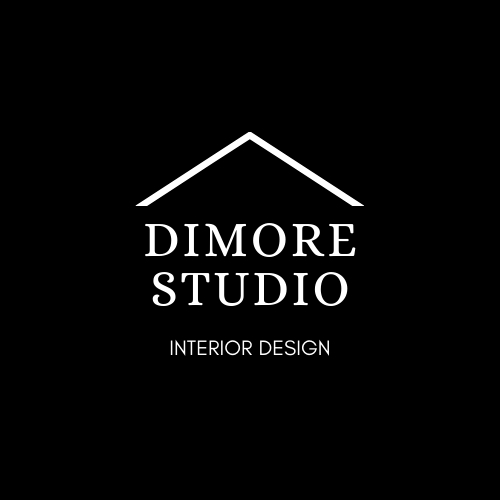 7 Marsiling Drive, #10-52 Marsiling Gaden, Singapore 730007
Welcome to Dimore Studio !!!
About Us:
At Dimore Studio, we are passionate about transforming spaces into captivating and functional environments. As a leading interior design firm, we specialize in creating bespoke designs that harmonize aesthetics and practicality. From residential to commercial projects, our team of skilled designers is committed to turning your vision into reality.
Our Mission:
Our mission is to elevate lifestyles and experiences through innovative interior design. We believe that well-designed spaces have the power to inspire, enhance well-being, and reflect the unique essence of our clients. Our goal is to exceed expectations by crafting spaces that balance beauty and functionality.
Our Approach:
Client-Centric Design: We put our clients at the heart of every design project. Our process begins with understanding your needs, preferences, and aspirations. By collaborating closely, we ensure that each design solution is tailored to your individual requirements.
Creative Excellence: Our design team is a blend of creativity and expertise. We bring fresh perspectives to each project, pushing the boundaries of design innovation while maintaining a deep respect for classic principles. The result is designs that are both timeless and cutting-edge.
Seamless Execution: We believe that the journey from concept to reality should be seamless. Our project management and execution are characterized by attention to detail, clear communication, and efficient coordination. We ensure that your project progresses smoothly from initial sketches to the final finishing touches.
Crafting Environments: Our focus is not just on decorating spaces, but on crafting environments that tell stories. We curate elements that resonate with your identity, values, and aspirations, ensuring that the final design is a reflection of you.
Our Goal:
Our goal is to establish Dimore Studio as a symbol of excellence in the interior design industry. We strive to set new standards through creativity, professionalism, and client satisfaction. We aim to build long-lasting relationships with our clients and partners based on trust and mutual respect.
Whether you're looking to revamp your living space or transform your commercial property, we're excited to embark on this creative journey with you. Let's collaborate to design spaces that inspire and uplift.
Feel free to get in touch with us to learn more about how we can bring your interior design dreams to life.
欢迎来到 Dimore Studio!!!
关于我们:
在Dimore Studio,我们热衷于将空间转变为引人入胜且功能实用的环境。作为领先的室内设计公司,我们专注于打造融合美感与实用性的定制设计。无论是住宅还是商业项目,我们的技艺高超的设计团队致力于将您的愿景变为现实。
我们的使命:
我们的使命是通过创新的室内设计提升生活方式和体验。我们坚信,精心设计的空间有能力激发灵感,增强幸福感,并反映客户的独特精髓。我们的目标是通过打造既美丽又实用的空间,超越期望。
我们的方法:
客户至上的设计: 我们将客户置于每个设计项目的核心。我们的流程始于理解您的需求、偏好和愿景。通过紧密合作,我们确保每个设计方案都根据您的个人要求量身定制。
创意卓越: 我们的设计团队融合了创造力和专业知识。我们为每个项目带来新颖的视角,推动设计创新的边界,同时保持对经典原则的深切尊重。其结果是既永恒又前卫的设计。
无缝执行: 我们认为,从概念到现实的过程应该是无缝的。我们的项目管理和执行以注重细节、清晰沟通和高效协调为特点。我们确保您的项目从最初的草图顺利进行,直到最终的点睛之笔。
塑造环境: 我们的重点不仅在于装饰空间,还在于打造能够讲述故事的环境。我们策划能够与您的身份、价值观和愿景产生共鸣的元素,确保最终的设计成果是对您的真实反映。
我们的目标:
我们的目标是将Dimore Studio 建立为室内设计行业的卓越象征。我们通过创意、专业精神和客户满意度来设定新的标准。我们希望在信任和相互尊重的基础上与客户和合作伙伴建立长久的关系。
无论您是想要改造您的居住空间还是转变您的商业物业,我们都非常期待与您一起踏上这个创意之旅。让我们合作,设计激发灵感和提升情感的空间。
请随时与我们联系,了解更多关于如何将您的室内设计梦想变为现实的信息
I'm thoroughly impressed by the design services of Dimore Studio. Not only did they listen to my needs, but they turned my vision into a stunning reality. Their team stands out with creativity and expertise, and my current home space perfectly blends aesthetics and functionality. I'm extremely satisfied and highly recommend their services!
— William Hii
The collaboration between YS and Dimore Studio was an absolute masterpiece. Their combined talents resulted in a design that felt like a symphony of creativity and sophistication. The attention to detail from YS and the artistic touch from Dimore Studio transformed my space into a work of art. The result is a testament to their exceptional partnership.
— Benjamin Chai
Choosing YS and Dimore Studio for my project was the best decision I made. The blend of YS's personalized approach and Dimore Studio's artistic vision was a match made in design heaven. The seamless integration of styles and concepts created a space that is not only functional but also a visual delight. I couldn't be happier with the outcome.
— Michael Hoo
Choosing YS and Dimore Studio was a decision I'll never regret. Their collaboration brought depth and dimension to my space, making it an exquisite representation of my style and personality. The precision of YS and the artistic flair of Dimore Studio combined seamlessly, turning my space into a masterpiece.
— Daniel Tan
Get Your Dream Home Designed By Them!
Don't wait! Send in an inquiry now and we'll connect you
Related posts