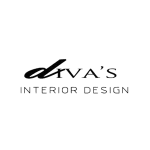 18 Boon Lay Way, #01-136 Tradehub 21, Singapore 609966

140 Paya Lebar Road, #01-20 AZ @ Paya Lebar, Singapore 409015
Diva's interior was established in 2014 with the purpose of providing high quality interior design and renovation services for our clients in Singapore.
Whether you are looking for fresh interior design ideas for your home, help with your house renovation journey or ideas for an office space where productivity and efficiency is maximized, we are the right firm for you.
We chose Diva's Interior because we are divas and dare I say not the easiest clients to work with. However, interior designer Zune from Diva's had done an excellent job translating our vision and dreams into reality.

We sat down with Zune already knowing how we like our kitchen to be. Zune was there to make sure that everything was fine tuned and made practical. So we managed to balance both practicality and aesthetics.

Construction was done doing Chinese New Year period so it was a little slow moving at first. But completed in time at the end. Quality and workmanship was our top priority so it wasn't a problem for us. Kitchen meets our expectation and I let the photos tell the rest.

Zune was very welcoming and open to ideas. He is responsive. Also provided good after service.

Thank you Zune for being kind and patient with us.
— M Chehab
Evan the coordinator for my home reno was very responsive & responsible. He personally & promptly attended to all my issues during reno. Endured place was cleaned up before hand-over. He was quick to assist me with some minor touch up more than a year after reno even though problem was due to usage rather than workmanship.
— Ruth Hee
I was highly recommended by my friend to engage David Chan from Diva Interior as my ID. After sourcing for a few quotes, I decided to engage his service. True enough, I have no regrets. He is a very positive and responsible person. He would respond to my queries whenever I have. Any issues that need to rectify he will get it done immediately.

I must really comment on his patience throughout the whole process. Renovation is not only about the design, I felt that the most important factor you must choose the right person to take care of the whole process plus the after sales service.

Thank you David for making my house a beautiful and cosy place.
— Alissa Kang
Get Your Dream Home Designed By Them!
Don't wait! Send in an inquiry now and we'll connect you
Related posts