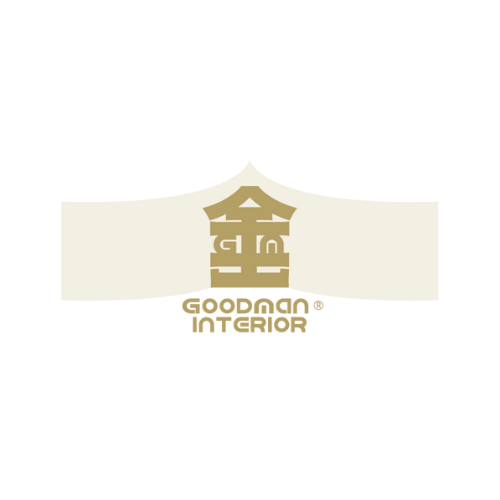 1 Pemimpin Drive, #04-01/02 One Pemimpin, Singapore 576151
Inspired by a collective commitment to their clients' desires – Goodman Interior brings together limitless talent, a myriad of styles, and years of experience. It is built around the belief that design should be effortless, that it is meant to be enjoyed, and that the application of design should be nothing less than comforting. We are a CaseTrust accredited company for renovation business hence, we give homeowners a peace of mind.
We have been actively involved in both commercial and residential projects islandwide where our interior designers liaise with clients like you to deliver top notch design that reflect your style. Our services include concept generation, design development, project management and interior styling.



Goodman Interior Projects
Very responsible ID and boss personally came down to double check on a few occasions to make sure everything is well in place. Good suggestion and design sense. They provide a few 3D design pictures to make sure we are 100% satisfied before they start work. Highly recommended workmanship and price is very reasonable too..
— Ricky Foo
We would like to thank Darren & the Goodman team for the good and professional service, and completing our renovation on time. We had a tight timeline with our wedding round the corner, and Darren did his best to ensure that all was in order and scheduled in time. He was also very flexible and able to find a workaround or solution whenever we faced any issues. We were also very happy with the workmanship! A big thank you to Darren for dropping by our house and overseeing the project, coordinating between vendors and suppliers, and communicating with us throughout the process. Thank you Darren!
— Lisha Ann Rodney
We had engaged Eddie's from Goodman interior to renovate my house. First house was nicely done up & sold. The next house, which just completed the renovation (by Eddie & team), was fantastic!! His team work closely with us and give their best view & recommendations. Eddie will personally drop by the house to ensure everything is in order and accordingly to 3D drawing design.

Carpentry >> 5/5
Electrician >> 5/5
Design & concept >> 5/5
— Baek Jinr
Thumbs up for revamping my house from a slum to such a pretty and cozy place! When I took over the house from the previous owner, my jaw drop at how poorly maintained and run down it was, things were literally falling apart. But thanks to my ID Jayden and Goodman interiors, they really transformed it beautifully. I only gave a rough idea of how I wanted the house to be and Jayden was able to conceptualize and came up with the design that surpassed my expectations. The constant communication was very helpful and updates on the reno progress was promptly given. With the COVID situation, I did not place my hopes high that the house would be ready before CNY. But thanks to the team, the handover was done before CNY which was a major plus! All in all, thanks to Jayden and Goodman interiors for the job well done! Really appreciate, thank you!!
— Evonne Lee
I would like to say thank you to Darren Toh. He did a wonderful job. He always goes extra miles to help whenever needed. He is very professional & helpful. The renovation job was completed to our satisfaction. I would definitely recommend Darren to anyone considering a renovation.
— April Catherine Che
Get Your Dream Home Designed By Them!
Don't wait! Send in an inquiry now and we'll connect you
Related posts