Different Kitchen Design Ideas and Styles for Your Home in Singapore
Is your kitchen in dire need of renovation? Or are you moving into a new home and need some fresh kitchen design ideas?
Before you dive head-first into a kitchen design project, it's crucial that you know the best kitchen design for your home.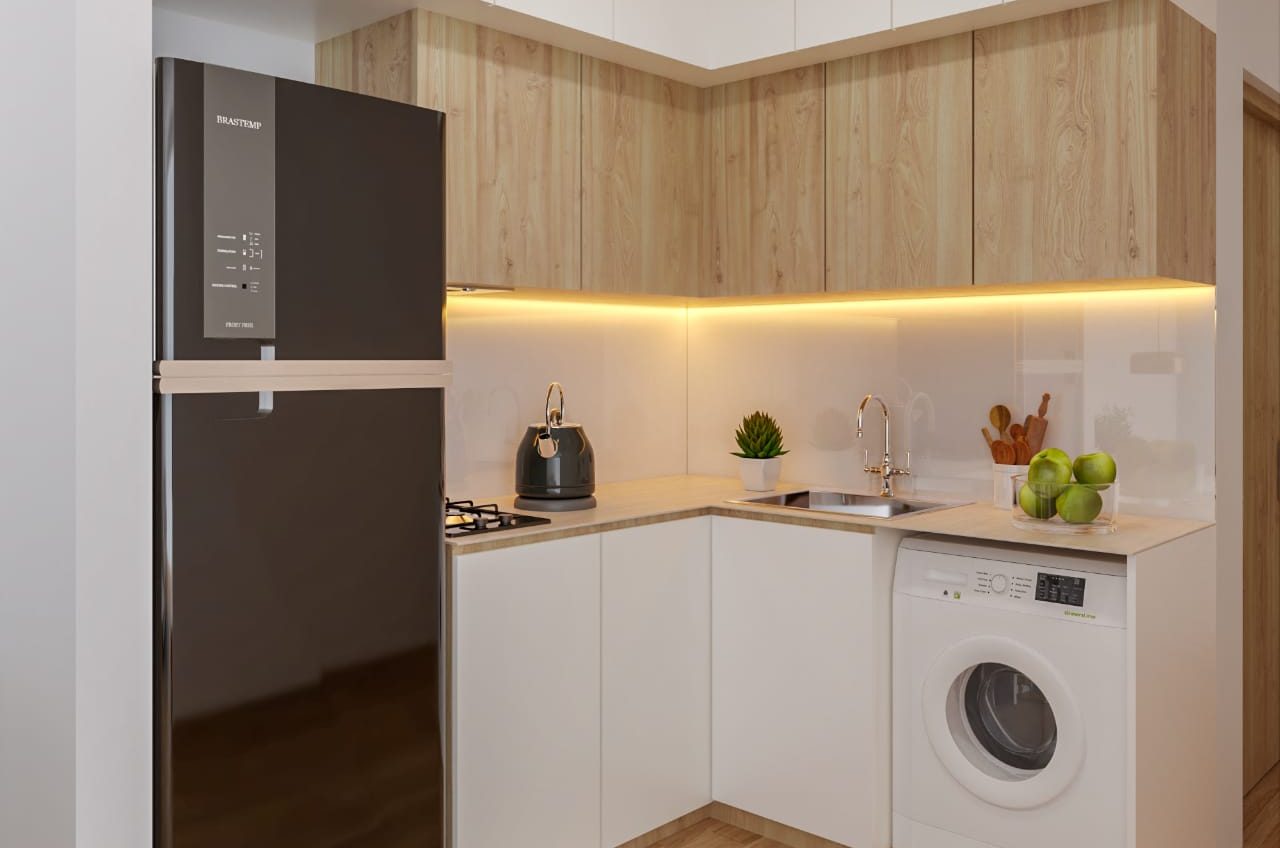 Since the kitchen plays one of the biggest roles in the home, it is important that your kitchen design is not just beautiful and matches your home's concept but also functions at its best.
Today, there are many kitchen designs to choose from that should fit your preferred layout and style.
Here are just some of the most popular and best kitchen design ideas for you to check out:
The Practical Wet and Dry Kitchen Style for Your Home
Having a wet and dry kitchen style is probably one of the most practical things to have at home if you have the space though it is not necessary. However, it does make cooking and cleaning a lot easier and more organised.
This is because a wet kitchen allows for more intensive or heavy food preparations like cooking, deep frying and other messy preparations to take place. A wet kitchen design is often equipped with a kitchen stove, better ventilation, larger windows, bigger sinks and more durable countertops. Some wet kitchen designs are open-air and located outside of the home instead.
A dry kitchen design, on the other hand, is for light preparations such as chopping vegetables, preparing light meals and snacks and so on. It is normally equipped with all the general kitchen appliances such as the fridge, microwave oven, oven, toaster, coffee maker and others. A dry kitchen design is also usually a closed air-conditioned area that is connected to the dining area or living room for easy access and convenience.
On-Wall Cabinets Functional and Simple Design for Small HDB Kitchen
Another popular yet simple kitchen design you can incorporate into your home to make it look more stylish is by installing on-wall cabinets.
On-wall cabinets or upper cabinets are known to make a statement regardless of the kitchen design you are going for. They don't only enhance your kitchen design but are incredibly useful to have for small kitchen designs too.
Having on-wall cabinets as part of your kitchen design can help you save space in your kitchen while also allowing for items such as plates, cups, and other kitchenware to be stored away neatly and stay clean.
Consider Galley Kitchen Design For A Better Efficiency
A galley kitchen design or corridor kitchen layout is ideal for homes with a larger kitchen space, and it is the best kitchen design setup for ultra-functionality and efficiency.
Galley kitchen design layouts are great, especially if you spend a lot of your time in the kitchen prepping meals and cooking. It is divided into multiple working areas where everything is easily accessible and within your reach.
This is because the kitchen design consists of two rows of cabinets and counters that are parallel to each other, which also maximises the space for both storage and preparation.
L-Shaped Open Concept Kitchen Design for a Practical Option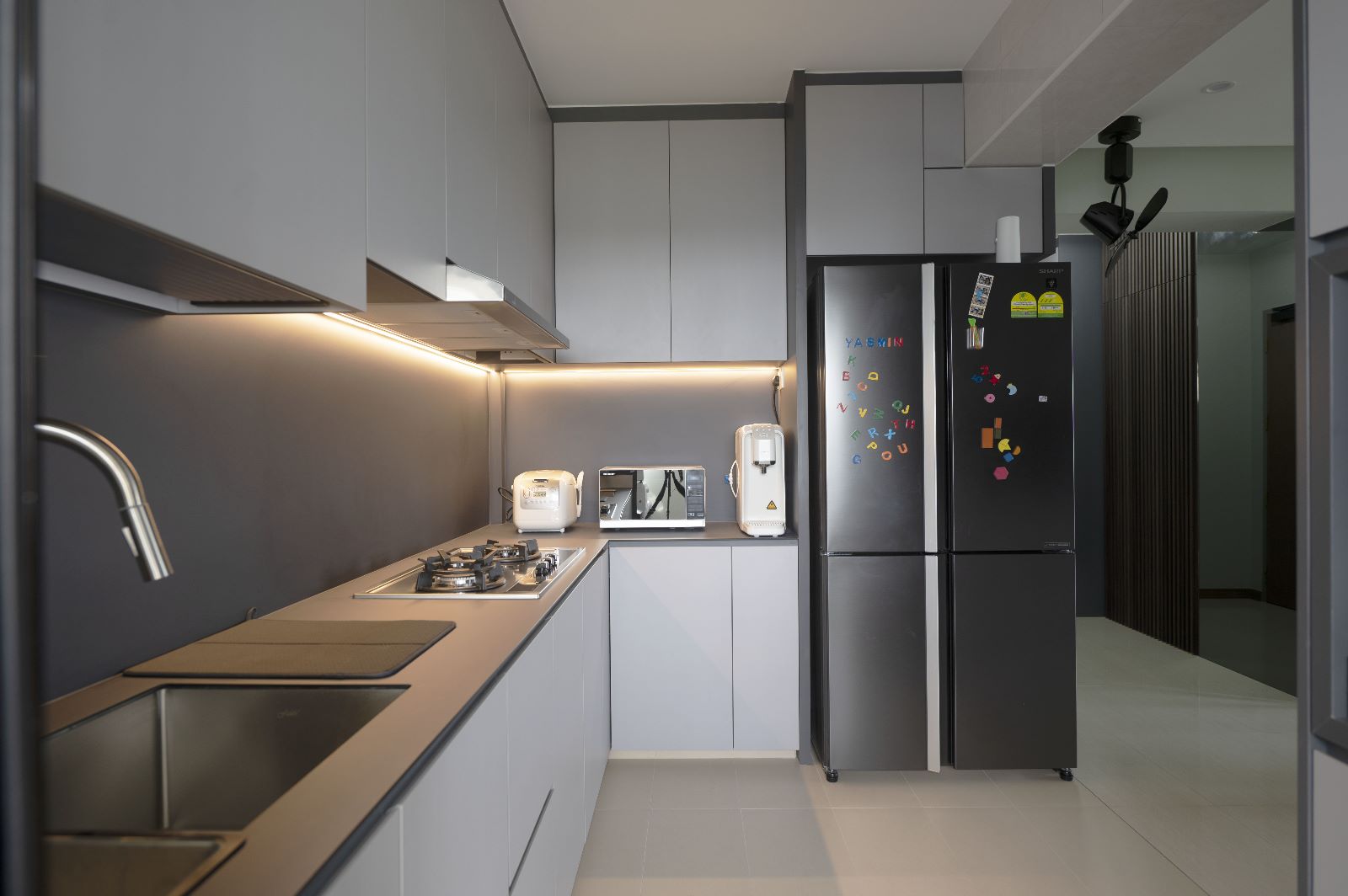 Another practical kitchen design you might want to consider is an L-shaped kitchen design, which is especially ideal for small to medium spaces with an open-plan layout.
An L-shaped kitchen design is usually constructed for corner spaces where cabinets and counters are placed along two perpendicular walls, allowing you to work more efficiently and move about more freely in the kitchen.
To make your kitchen more practical with an L-shaped kitchen design, you can also include some clever cabinetry solutions, such as carousel units, to maximise the use of space.
U-Shaped Center is a Great Commercial Kitchen Design
A U-shaped kitchen design is great if you have more space to spare in your kitchen and allows you to have ample working space that spreads out on three adjacent walls.
This kitchen design is ideal if you enjoy preparing meals together with your family as part of your quality time together.
However, it can get a little congested in the kitchen if there are more than two individuals at a time in the kitchen. Though a U-shaped kitchen design provides plenty of working stations centered with its countertops and storage space with its cabinets, this can also make the kitchen area feel too enclosed.
One way you can free up space is not to have upper kitchen cabinets on all sides of the wall. This way, your kitchen design will look less cramped and have more breathing room. Depending on the size of the space, you may even include a seating area in the kitchen.
Make Your Kitchen Design Dream Come True with Redbrick Homes
If you are searching for the best kitchen design for your home in Singapore but don't know how or where to start, then allow our Interior Design Partners from Redbrick Homes to create the kitchen design of your dreams!
Our team of Interior Designers Partners have a passion for beauty and a keen eye for detail, regardless of what kitchen design style or concept you have in mind.
So, let us put something together for you while you sit back and relax.
Visit Redbrick Homes located at 24 Peck Seah Street, or contact us today!
Related posts