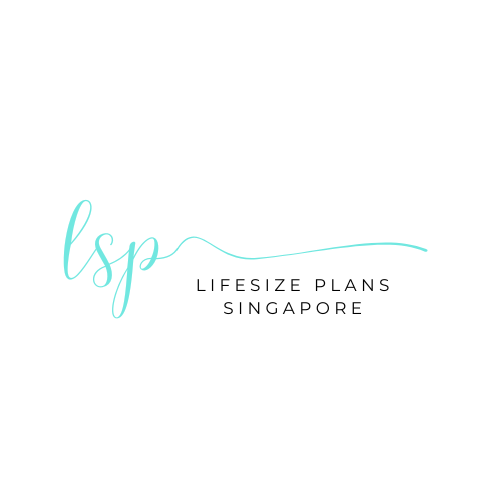 10 Kaki Bukit Ave 4 #09-71 Premier @ Kaki Bukit, Singapore, 415874
At Lifesize Plans Singapore, we tailor every house into your envisioned home with our full suite of our professional in-house team to handle seamlessly every aspect of the project phase, leaving you worrisome-free. Create your dream home with a team of designers who are well-trained, committed and experience with global trends in interior styles!

In a mere 3 months, they brought every idea and visuals of my expectations to life. We shared our expectations and requirements and our ID - Shaohui was able to meet them. On our first meeting, Andrew was well-prepared with our floor plan, workflow and was able to deliver a quotation right after understanding our needs. Although his price was slightly on the higher side, it was worth every penny spent given the service, quality of work and his expertise.
— Cecilia
We engaged Lifesize Plans after sourcing a few other vendors. One of the main reasons was because our ID - Elvis took time to know us well and took our needs/lifestyle as a key consideration factor in every detail of the design and functionality while keeping the theme of what we look for alive.

Lifesize Plans are unique in a sense that they offer every work in house and are able to seamlessly connect between each different unit from hacking to tiling to electrical to partition to carpentry.
— Aubrey & Jess
Visited many ID firms before I decided on Lifesize Plans. Brian offer 3D illustration viewing prior to any appointment fees made and I was very impressed. It was high quality and realistic visualization that really incorporated everything we shared with them and it really stood out against other firms and I was able to visualize it before any commitment - this really assured me that I'm choosing the right ID.
— Justin & Chloe
We engaged Lifesize Plans and they delivered a lifesize illustration literally! We had many requests to get raw materials from specific countries and custom-made stone slabs, furniture etc. which got a bit challenging but they were very patient and adapted well to help us solve these issues.

We were spoiled for choices in many selection phases and our ID - Brandon provided insightful recommendations as we went along especially when we can't make up our mind. Really thankful for creating our dream house.
— Ramnath & Jerminah
We started the journey last year, in 2022. Met up with about 5 to 6 IDs before we decided to go ahead with Lifesize Plans - Jin Hong this year.

Now that we have moved into our home and stayed in it for a fortnight, we are definitely enjoying everything. The renovation result is exactly what we had envisioned or if not more.

They have been fantastic and patient in listening to our needs and wants as well as being upfront with what we should or should not do.
— Karen
Our first choice was Andrew because we had heard good things about his work from our friends who engaged with their studio previously and knowing that Andrew has over a decade of experience in this field, we felt assured. Andrew and his team did an amazing job from the start to end, understanding all the necessities of our project. He is detailed and artistic and the work that his team of contractors produced is top notch. He is always ready to reply to our message even though we told him it can wait
— Brandon & Lina
Our company hired Lifesize Plans amongst the six other firms that we had pitched. We felt that Andrew and Andy were the ones who understood the full vision of our company as a whole and pitched a set of renders that we felt had more to benefit us as an office culture. The designs were beautiful, considerate, and logistically made much more sense for the long run. They were also very communicative and humble with their approach to pitching which made the management really accepting of their ideas.
— Shaun
We went to Cherine at Lifesize Plans on the strong recommendation of our friend, and we are delighted with how our place finally turned out. Andrew and her team have gone the extra mile to meet our deadline and all our requirements, and we appreciate their efforts very much. We would strongly recommend Andrew and her team to all our friends and anyone looking for an ID who is meticulous, patient, and listens carefully to the clients' needs and adapts readily to meet their demands.
— Jun & Desiree
I reached out to renovate my family home with Samantha a few months back and we have finally completed it, and we have nothing but good things to say about the service that we received. My bro and my mum and I live in a 5 room flat and one of the main issues we have is that our home looks too old since it's an older block. We renovated it into a new modern luxe style that gives the place a whole new life to it. The home is very contemporary and stylish and we enjoy walking through the door everyday.
— Deen
Got recommended to Brian from a relative, and I have to say it was a fantastic recommendation. I was so impressed immediately from the first meeting because he had shown that he has a wide portfolio with good connections to suppliers. I signed with him after a week or so and started work. I think what most people would want to know:

Communication: Great communication because he understood my expectation of design almost immediately.
— Jerry
Love Lifesize Plans Singapore ?
Get Your Dream Home Designed By Them!
Don't wait! Send in an inquiry now and we'll connect you
Related posts