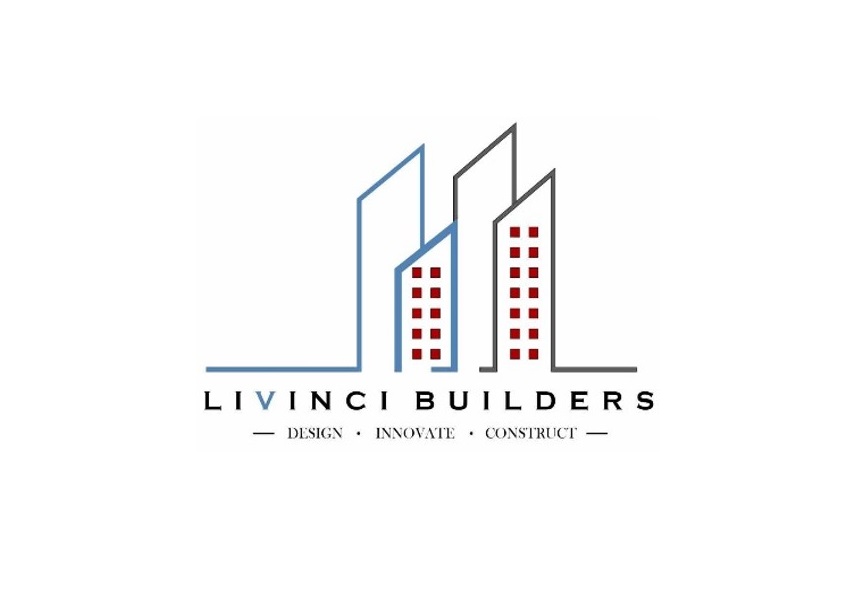 291 Changi Road, Singapore 419769
Our Philosophy
Livinci Builders Pte Ltd believes in making the best out of every space we are given at. A successful design not only comes with the entire outlook but it's everyday usage and purpose. We always look forward to maximising the space planning and the convenience of your everyday usage. Every different type of themed design has its beauty with the great combination of different materials and colours combinations where they all blend into the theme designed for you. We strongly believe communication with our clients works a long way in achieving desired end results and products. Together with service and innovative ideas, we aim to reach all of our client's expectations.
How Do We Work
1. Understanding Client's Requirements & Lifestyle
2. Designing Process – space planning, design theme & material selection.
3. Cost Budgeting – working within comfortable spending range.
4. Site Viewing & Inspection – looking out for measurements, on site differences & defects if applicable.
5. 3D Renderings – putting concept plans into 3D drawings for better visualisation.
6. Confirmation On Details – on material selections, carpentry detailed drawings, colours combination & furnishings.
7. Project Management – where we update you the process of your renovation works till completion.


At the beginning before we signed the reno contract with Sean, he is patient and very easy going with the quotation amendments. We had revised the quotation at least 10 times before we signed the contract. During the reno journey, Sean is fast and responsive for all our reno communications and coordination. He has provided good advises and consultation on the material/ reno technical queries. He is also positive and patient on handling all our defects feedbacks and rectifications works.
— Joyce Yong
Thank you for making my dream home come true. Big thank you to both my ID for their professional ideas and advices. And the great effort for following up the renovation works. Without you both, this project can never be this smooth. Sincerely, big thank you.
— Tang Sharon
Glad to have found my ID, Zhi Hao. He kept to his promises to deliver my Reno in 2 months and before CNY. He is a good listener, very responsive. Workmanship is good.We are happy with his work. Thumbs up to Zhi Hao and Livinci!
— Connie Chen
This is my 2nd renovation for my house, had a terrible experience with my 1st ID it was a big disaster. So me and my wife decide to renovate it the 2nd time after a year. We went to a few ID to get their quotations and design. After 2 month of deciding we went with Livinci.

ZHI HAO from Livinci help us not to only came out with a very good design, he also listened to every detail that we want and make it happen with a very constraint budget. The best part is he is detailed with all the things!
— Wan
Met up with Eric in November 2021 found him to be accomodating & down to earth with no over selling during the time i was getting quotes till i decided to hire him. He was not pushy and was always suggesting ways to save money. He was very prompt with queries and always willing to find alternatives. During my flat renovation in 2022 and uncertainty of covid... there were some slight hiccups that were expected but he always was a call away and was on the top of the situation and took ownership. He car
— Adrian Silva
We have completed our renovation recently with Livinci, our ID is Eric. He was very helpful and professional in overall design discussions to the actual renovation.
He gives good advice and suggestion and will not ask to spend unnecessarily. He is constantly keeping us updated on the reno progress, definitely a very approachable, friendly, efficient ID to work with.
— Magdalina lee
We reached out to a few ID firms but no one willing to accept our job due to time constraint (Short turnaround time). We are so grateful Amanda from Livinci is willing to take up this challenging project and able to handover on time. Beside on time delivery, Amanda gave an extra hand in all coordination works, shortlisted items for my selection, provided weekly site updates, etc which really helps a lot during our busy schedule; we visited the site less than 3 times during renovation period.
— Rachel Leong
engaged Livinci to erect an outdoor false ceiling at my balcony area and was assigned Summer for my project. Ms Summer was honest and trustworthy and came personally to inspect on the workmanship. Highly recommended and Livinci also bought a case trust insurance on my behalf which gives me a peace of mind. Well done Livinci and special mention and thanks to my ID, Ms Summer
— Han
Was worried at first how the outcome will be as it was my first home overhaul for an 40y.o resale flat. Until I engaged Livinci Builders. Even in the midst of the pandemic, they never fail to update me on the work progress. From giving me ideas and advices, coordinating all the workflow and making sure that all works are nicely done. All who visited my place commented that I did the right choice with u guys! Would DEFINITELY engage them again if I strike lottery and buy another property! Kudos to ID
— Yi Wei Chen
We strongly recommend Livinci. They saw the entire project through (right down to the very last silicon seal), their workmanship is awesome, pricing is very transparent and they are also very responsive. Thank you Yong Ser for helping us put our first home together and special thanks to Jimmy for being a tremendous help!
— Dawn Yeo
Love Livinci Interior Design ?
Get Your Dream Home Designed By Them!
Don't wait! Send in an inquiry now and we'll connect you
Related posts