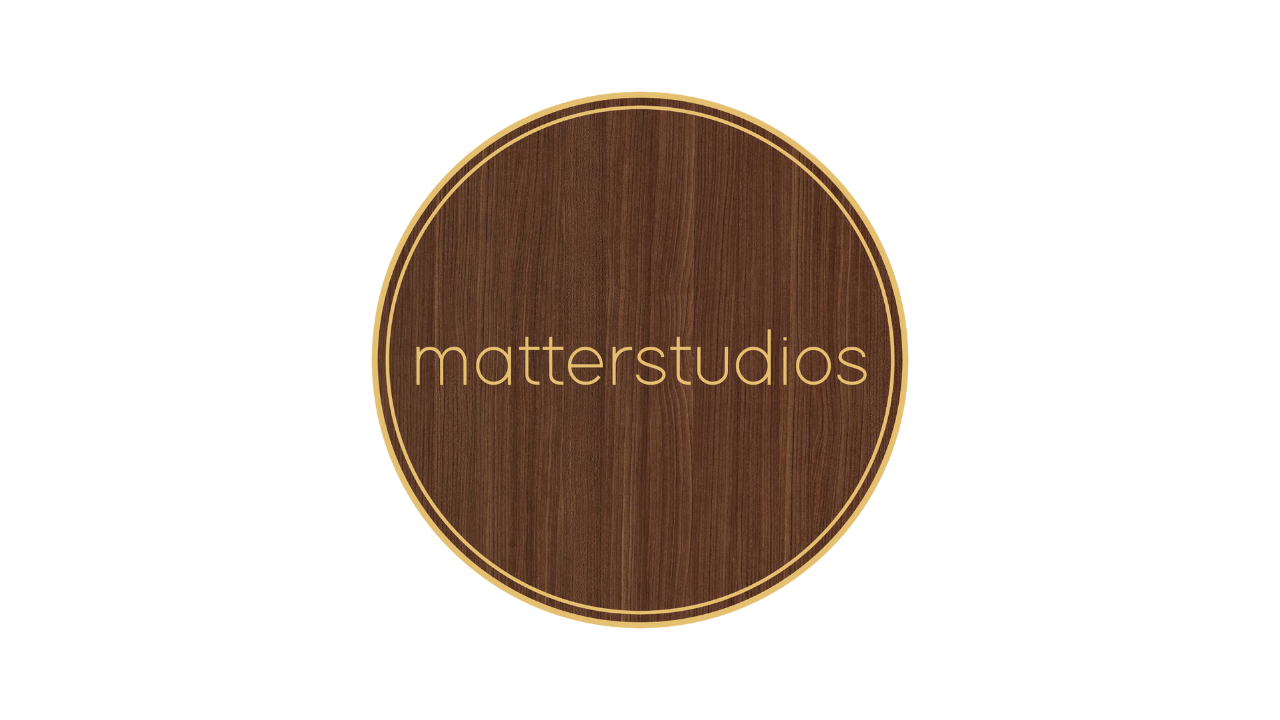 37 Kallang Pudding Road, #06-05B Tong Lee Building Block B, Singapore 349315
At the core of our studio's practice, we believe that good design matters. Operating as a boutique studio, our small but dedicated team treats each and every project with a detailed, design-thinking approach.
Our experienced and diverse crew prides themselves in being efficient problem solvers at heart, ready to take on challenges in our mission to transform both residential and commercial briefs into spaces that resonate on an intimate and meaningful level for every client. Good design to us goes beyond superficial aesthetics – good design solves problems with honesty (and looks damn good in the process too). Each project, no matter the scale, is meticulously considered, and translated to tangible spaces and experiences.
We had a great experience with Aaron and Jade from matterstudios. My partner and I engaged them to design and renovate our 5-room HDB flat.

Aaron and Jade were communicative, timely, and took our needs into account while remaining realistic. They oversaw every step of the renovation, making it very easy for us. Even though it was easy, we were still given meaningful choices and options while not being overwhelmed with decisions.

We chose to rely on matterstudios' network of contractors and suppliers, and we had a good experience. The quality of the workmanship was very good, compared to other renovations we have seen. Prices were on par and sometimes cheaper than quotes we received elsewhere.

Overall, we've been very pleasantly surprised by our experience! We were quite nervous after hearing horror stories about ID and renovations, but everything turned out very well and we are extremely pleased with the results.
— A. Adhiyatma
Jade was easy to work with and came back to us quickly on any queries. She often met and communicated with us after work hours which we really appreciated. She delivered well before the handover date that was agreed. She also remained in contact for post-handover jobs which helped make the transition into our new home a smooth one! Thank you, Jade!
— Pooja Ramchandani
This is the second time we worked with Jade at Matterstudios (first time was in 2019 for a different unit) and both times we have been very happy with her guidance and support through the renovation.

All work was done timely and as per the initial commitment. Quality of wood and cupboards is quite high as after using them for 4 years in our first unit we never had a single complaint.

Along with meeting expectations, Jade and her team went above and beyond to make us feel comfortable. We were not in the country during the time of the renovation and Jade made sure that other vendors like ziptrak, curtains etc were also well supported and had no issues accessing the unit. Also, small things like moving the TV, mirrors and other small items (which can lead to headache), Jade took care of all of them. As we found small fixes in the house, Jade did it quickly and made our lives so much easier.

I strongly recommend Matterstudios and Jade to anyone who is looking for a friend who can help take care of your home!
— Vidit Agrawal
Jade has helped us with 2 home ID projects, Bukit Timah and Wallich residence.

One of the best vendors I've worked with! Great hospitality, professional service and super friendly ID!
Jade helped us from a total white walls home to a beautiful hotel design home. From selecting the furniture, wall paint designs, suggestions on interior colours, even to selecting plants that's suitable for the house. With your Budget, she provided with suggestions and work around it, totally helps lift up the stress! Name anything you need help with, she is super good at what she does!
— Siti Yunos
Get Your Dream Home Designed By Them!
Don't wait! Send in an inquiry now and we'll connect you
Related posts