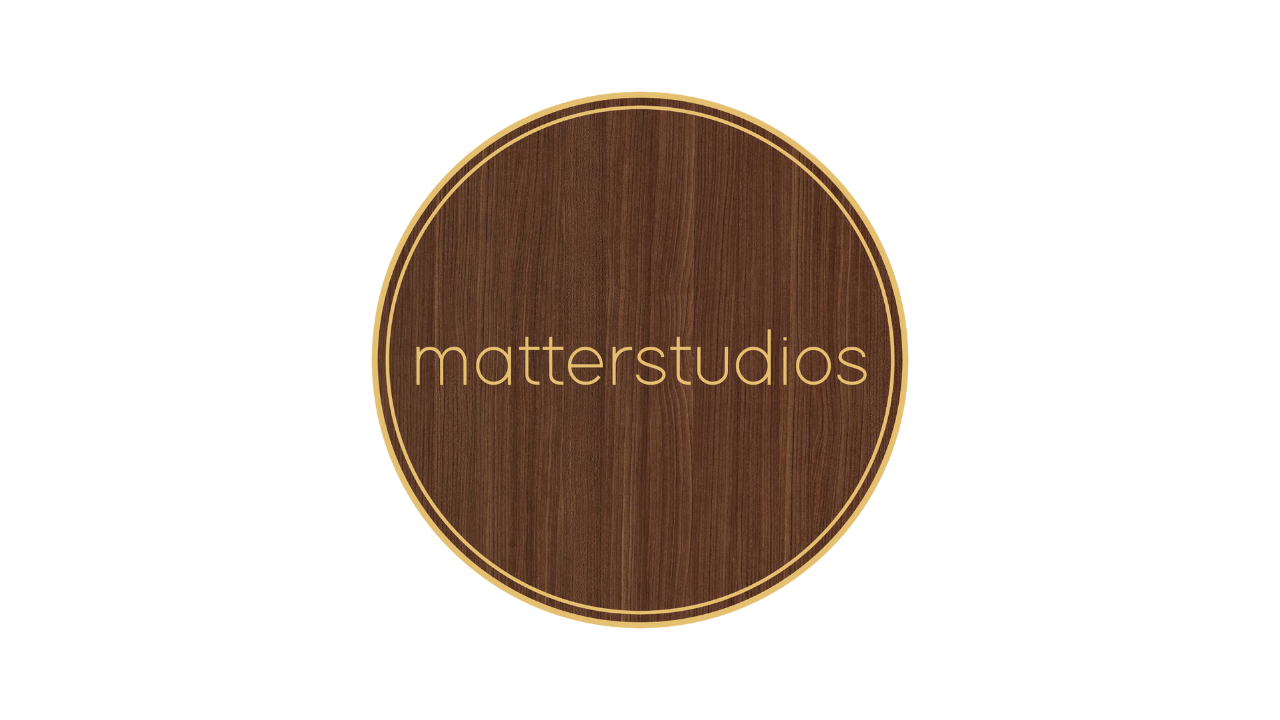 37 Kallang Pudding Road, #06-05B Tong Lee Building Block B, Singapore 349315
At the core of our studio's practice, we believe that good design matters. Operating as a boutique studio, our small but dedicated team treats each and every project with a detailed, design-thinking approach.
Our experienced and diverse crew prides themselves in being efficient problem solvers at heart, ready to take on challenges in our mission to transform both residential and commercial briefs into spaces that resonate on an intimate and meaningful level for every client. Good design to us goes beyond superficial aesthetics – good design solves problems with honesty (and looks damn good in the process too). Each project, no matter the scale, is meticulously considered, and translated to tangible spaces and experiences.
We chose Jade from 3 very competitive quotes based on the best presentation and ideas. While not the cheapest quote, she filled us with confidence that we were in good hands.

Unfortunately our renovation schedule was delayed by 2 months when the Covid19 Circuit Breaker happened. All work stopped for 2 months until July. Jade was excellent getting the renovation works restarted as soon as the CB rules were relaxed.

She was able to answer all our questions, advised on the pitfalls of some of our own ideas, kept us updated regularly of the reno progress, reminded us of things we'd forgotten, and was organised and onsite for all the important installations. She even helped on things that were ``outside the quote`` such as talk ot Netlink about my broadband delays, Best Denki when they delivered a new fridge with a small dent on the door, liaised with the aircon installation guys, and quickly sent the plumber and electrician over when minor issues were found.

I highly recommend Jade - she is the consummate professional in her field and was friendly, cheerful, and was happy to help.
Don't always go with the cheapest quote - pay a bit more to have peace of mind.
— David Miu
Jade was the 2nd ID I met and I knew through a very brief discussion that Jade will definitely deliver. She made the entire process enjoyable, collaborative and very comprehensive for a reno noob like me.

I had zero worries or issues throughout our reno journey together except for many late-night brainstorming sessions over Whatsapp (cos this was the only time I can really discuss over my workload) that was definitely over and beyond what an ID could have done for any new house owner.

I recommended Jade to a couple of friends even before writing this review! 110% recommended and if I ever got money for a 2nd place, Jade will definitely be my 1st choice! 😉
— Regina Chan
This was our third renovation project in the last 20 years and it was by far the most enjoyable journey despite the relatively massive scale of the work and tight schedule.

We were fortunate to have made the right decision to have Jade assigned to our project as our interior designer and project manager. She is detail oriented since day one and followed up on any requests/action items very promptly. She is very proactive in giving us regular updates on the progress of the renovation including offering many suggestions on how best to resolve any unforseen issues.

Before the renovation, we were quite apprehensive on whether we would encounter some of the horror stories that we hear quite often regarding renovation contractors these days, such as being non responsive, slow progress, unreasonable variation orders and questionable workmanship, but we were fortunate to encounter none of this with Jade. Instead, it was smooth and enjoyable and we were pleased that the project was completed ahead of schedule.
— Tan Ching Chong
We are a couple in our late 40s who spent many hours watching HGTV programs such Boise Boys, the Property Brothers, Flip Flop and Fixer Upper. Our designer, Aaron Chong, who previously worked on an apartment had design ideas that we identified with.

If I can describe our relationship with Aaron, it would be on based on openness and a commitment of him wanting us to get exactly what we wanted. At the conceptual level, Aaron understood what a retro-vintage themed home look like.

Aaron's strength lies in his ability to listen and to propose to us the possibilities as far as materials, construction and furniture is concerned. He often gives us choices with a tiered price range. We never felt that we were being pushed to accept any of his ideas of suggestions. Also his other super-human strength is his attentiveness to details. He has a 3D printed schematic of all the lighting points, fans and wall sockets to our house. He has another 3D printed schematic of the wardrobe with actual dimensions that take into account all the funny beams and the wall indentation of a HDB house. The earlier contractor that we got simply quote us the price like living room window 4feet - $XXXX but for Aaron, he will quote the window price exact to the nearest mm, so this gives us the assurance that as we renovate the house, the cost will not go up due to increase in size due to miscalculation of say window, door or wardrobe sizes. Everything has been planned to the nearest mm before the hacking begins. I have a chance to see the 3D rendering as well as the 2D top view of the house and each and every space that we are renovating.

Also, Aaron is innovative in his thinking, he managed to squeeze out 'space' in our bedrooms by relocating the doors to the bedrooms. This provides an extra of 600m of wardrobe space behind the bedroom doors. He is also a genius in hiding aircon trunking, gas pipes and other type of pipings.

Lastly, as me and my wife were busy professionals, we hardly had time to visit the renovation. Aaron is hands-on and will be on-site almost every day supervising the contractors and updating us via WhatsApp images in the evening of the progress thus far. This gave us the assurance of a professional who is overseeing the project on our behalf. We hardly had to tell the contractor anything as all has been pre-decided and planned between Aaron and us.

Finally, an important point, we signed the contract with Aaron before the Covid-19 lockdown in March. We were worried that the renovation which was to start in June (when we got the keys to the house), would see an increase in cost, due to a shortage of labour, workmen etc. However, our concerns were put to rest, when Aaron assured that the cost would remain the same as the one we had signed in March. This was a huge sigh of relief!

We knew we will spend a lot of money in renovating this house as we wanted the house to reflect our personality and the generation that we came from. Also we will be retiring in this house and we one to renovate our place to the extent that we don't have to renovate anymore - that it meet our needs today till our old age. So, to be safe and to protect our investment, we needed an interior designer who understands our thinking and is also current on what the industry has to offer in terms of materials, trend-ideas, furniture and equipment. Aaron Chong was all of these and many more. He never got upset, was never flustered even when we changed some plans over and over again, he always delivered in the project milestone chart and kept his promises. I strongly recommend Aaron Chong. Thank you.

— Kamaludin Bahadin
First and foremost, I would need to thank Yue Han for helping me to design my new home. Without him, I am unable to have such a wonderful and amazing home.

It was a painful wait as our renovation had started 2 weeks before the circuit breaker, thus further delaying the entire project till mid June to start back the renovation again. It was finally completed in late July and I got to than Yue Han for the quick start back to renovation despite the lack of manpower for every contractor that's available.

But during this entire time from start to finish(even now), Yue Han has been very responsive, pro active and going beyond on what he is tasked to do so. He had patiently explained to me every detail of the design of our home and ultimately I am very satisfied with his service.

I had outsourced a few contractors that's not related to his company for my renovation and he had coordinated with them perfectly. All these situations had made me trust him. The workmanship was quite solid, although the renovation was very nice but our budget went slightly beyond our expectations. Yue Han had done quite well in suggesting to cut costs for what is not really needed and in the end the total renovation cost was quite comfortable. Overall I am very happy to have my new home, and without Yue Han my dream home wouldn't had been achieved. A big thank you! 🙂

— Shawn Lee
Get Your Dream Home Designed By Them!
Don't wait! Send in an inquiry now and we'll connect you
Related posts