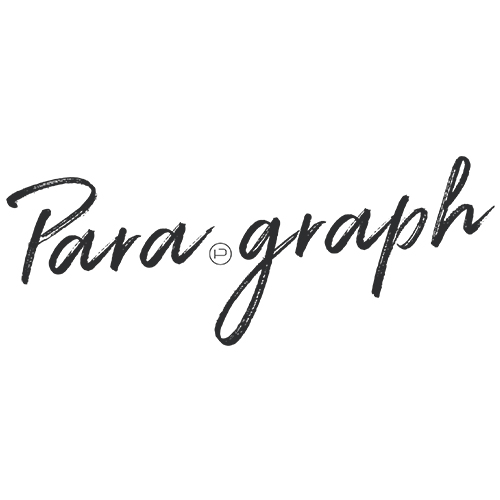 71 Ubi Crescent, #01-08, Excalibur Centre, Singapore 408571
Para.graph is where design is life, where all aspects of life experiences and nature are our sources of inspirations. Here we focus on the design process, where we work to understand the client lifestyle, character and requirements for the space. From there we graph all thoughts into reality, creating purposeful dwellings and spaces. Passionate and close knitted, you can trust on our team of multi-disciplinary designers to deliver always.
Our home is nested in the enclaves of Tanjong Rhu. We had been living in the apartment for over 10 years. Our main concern was the apartment feels dated and the space doesn't feel cohesive. It did not reflect the true size of the property too. We were looking something that will feel sleek and elegant, perhaps more towards the Scandinavian appeal for the home.

We looked around for ID's and met precisely 3 of them before shortlisting Jack. One was a reference from a friend who had also done work for us before. The other was a well known firm in Singapore and the third was Jack.

I must say Jack impressed us on his first visit to our home with his observations on what can be done and his initial ideas.

More in depth discussions followed and he began to understand more about our real requirements. That along with identifying the problems with the current setup and hidden advantages of the home, he began working on the designs.

One of the key issues with the place was that the ceiling was lowered in most places unnecessarily to accommodate the less than ideal planned ducted AC systems before. The main water pipe lines are too obstructing with maximising the ceiling heights.

So what Jack did was to maximise the headroom available and turn what was the issue before into one of the main features with the fluted ceiling panels. From there, the custom door details and large format tiled cladded walls are designed to complement the ceiling instead of vying for attention with it.

Some examples of touches that helps to enhance the space further making it feeling even more spacious than before are as follows:

The spreading of light into multiple softer light sources instead of concentrated light fittings as before

Curating and customising what to go on which walls to subtly draw the attention to where it's more desired.

Customising internal frame colours so that merge seamlessly with the interiors, encouraging indoor to outdoor flow.

Storage and cabinets are incorporated mostly to fit into the space rather than standout too much.

The result is a timeless, sophisticated design that just seems to flow between the different areas. One that is filled with a sense of Tranquillity throughout.

The project that was initiated during COVID took 6 long months to complete, throughout the journey Jack was extremely professional and transparent . His calm demeanour and composure also helped cool our anxieties related to COVID delays. He was also cost conscious and advised accordingly. It was a turn key project where Jack recommended everything from tiles to throws! We thoroughly enjoyed working with him and ended up in a nice friendly bonding with them. We also used him as a designer for another overseas apartment.
I would strongly recommend Jack especially if you are looking for unique and out of the box designs and a professional ID to work with who not only comes up with great design but has complete control on the delivery and final output!
— Shashi
Jack was recommended by a very good friend and his wife. He did an excellent job for them. Likewise, he and his team did a good job for us. How? First, he understood our needs and preferences (style). Second, he is an excellent interior designer (he used to do ID for luxury yachts). Third, he used good and reliable workmen. Fourthly, he delivered what he promised closed to the original agreed price. Fifthly, he made sure the workmen did their best. Sixthly, he amended any mistakes. Finally, he followed through. We moved in 11 months ago, he just came by today because we had a little problem. I would recommend Jack wholeheartedly.
— Andrew Lee
We'd work with Jack and his team again on any renovation project. It takes a high level of patience and experience to support our project–a complete overhaul of our resale condo. We have strong opinions, a budget, and firm timelines in mind. In other words, we're pretty tough as a customer. He exceeded our overall objectives and we didn't hate him or ourselves at the end of it.

Our trust level was high as we got into it, and we were very much excited to be now living in what is now a brand new condo with an incredible design and finish. They use top vendors to support their work. High-quality workmanship!

Jack is responsive and will get the job done. You won't regret working with Jack and his team.
— LC
My wife and I were immediately impressed with Jack's ideas for interior designing our new condo in Bukit Timah, Singapore. He came across as an experienced professional and did not impose his ideas on us and was always willing to accommodate our preferences and thoughts. He has an excellent team who finished the work according to our desired specifications and the level of finish was excellent with that extra piece of care and finesse that is hard to find. Jack was regularly on-site to make sure that the work was going to plan and was very reassuring when minor adjustments and setbacks occurred. Throughout the entire design process, from initial conceptualization to final accomplished work, we found that Jack was willing to work closely with us on our evolving ideas for the space and exploration of different options, textures, and materials. He was patient and attentive in each meeting and we got to know him well. His ability to listen to our hopes and aspirations for how we would use the various spaces was a particular strength. As a result, we felt he truly designed our new home to incorporate our personalities as well as the way we would live in it as a family unit. The after-care was also truly excellent. He really takes pride in his work!
— Tjun Tang
We have spoken to many other Interior Designers and chose to go with Jack because ultimately, I felt the greatest level of sincerity and transparency from Jack, which translates to a genuine and comfortable working relationship.

Being a first-time homeowner, I had certain expectations of what I was looking out for, but I was always open to ideas from my IDs. Based on their prior experience, Jack was able to provide nifty solutions to specific problem areas within my property, while incorporating their design aesthetic into the final product at the same time. He was able to best maximize the space within the property, and create sufficient storage without feeling too claustrophobic or cluttered-looking.

Being a fairly hands-off person, I was able to rely heavily on Jack to manage the project end-to-end without much hassle on my end. He and his team undertook a large amount of responsibility on their end (such as communicating and negotiating with stakeholders such as the MSCT, or external service providers) and were able to involve me only at key decision points (such as material selection). I was able to trust them to take certain decisions on my behalf because I felt that they were able to understand clearly my needs and anticipate my response.

In areas of communication, Jack was very clear, transparent and prompt in our correspondence, which ultimately led to minimal (if not zero) misunderstandings. He was very accommodating of my schedule, and took time off late into the evenings/nights to text or call me whenever I was having difficulty understanding certain technical details.

Workmanship and quality of the carpentry, was top notch with very minimal issues (at least at point of writing) at the point of handover, with most of the issues easily resolved via a quick touchup.

We had a strict unmovable timeline for Jack to complete the project (about 3 months inclusive of Chinese New Year holiday period) to basically hack down, and rebuild the interior from scratch and somehow, he and his team were able to pull everything together eventually. Kudos to Jack and his team, and greatly appreciate our working relationship.
— Ronald Lim
Get Your Dream Home Designed By Them!
Don't wait! Send in an inquiry now and we'll connect you
Related posts