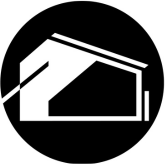 101 Lorong 23 Geylang, #01-01 Prosper House, Singapore 388399
We are a boutique interior design firm in Singapore offering homeowners beautiful, reliable, and functional solutions at a competitive price. We pride ourselves as a one-stop center managing all aspects of your renovation works  from design consulting to space planning and project management with surgical precision. At Renologist, we are Design Surgeons.


The whole office staff are friendly and warm, was great that we need to only liaise with one member of staff throughout the whole process and they are open to explore any idea we have and advised accordingly based on their experiences. Big Thank you to Francis for being accommodative in his time and so patience with us, walking us through the selection of materials. Definitely recommending them to others.
— Susan Lim
I engaged Renologist for BTO renovation and was paired with Jared, our interior designer. Throughout the project, Jared proved to be hardworking and dedicated, always putting in his best effort to materialise our designs. Although the project ran a bit longer than initially anticipated, the team remained professional and made every effort to minimize the impact on my daily routine. The finished product was of good quality and the attention to detail was much appreciated.
— Yong Chun Ping
Gabriel and Francis were both patient and friendly, displayed their professionalism during our renovation journey. They were prompt in responding to any queries, did a great job arranging renovation timeline with various vendors and has followed up closely with everything. Our renovation experience with them was smooth and well-coordinated which has allow us to move in earlier than expected. Overall minor rectification works during handover but also quickly got the outstanding defect cleared.
— Tan Wei Chong
Gabriel and Francis were prompt in answering queries, rendering help in selection of material, and arranging for craftsmen to complete various jobs, follow-up work, even if it was a last-minute addition/request. They were patient and friendly, and offered ideas and opinions. Every part was well-coordinated and completed smoothly.
— Elaine Tan
We visited 10 to 13 ID firms before deciding to engage Renologist as their quotation was one of the most reasonable and Jason are fast in responses and replies. The whole session of proposal to material selection are also very detailed with his vast experience in the industry, the renovation process was also very smooth thanks to Jason & the team. The quality of materials are using for the reno are also top notch, He was also very responsive and assist and gave cost effective method to settle any issues.
— Edmund Chang
Renologist is a company I use for my parents home to design my house.. Gabriel was professional, he advice my parents on what is needed to do and also save on those which still can be use. We have less dan 2 months as we need to handover the previous house to the new owner.. Gabriel rush his people to do up my unit and also no compromise the workmanship of the renovation. I will recommend that you should speak to him and you will know what I mean. I will recommend him to my friends and relatives.
— Lucas Lee
We visited 6-7 ID firms before coming to decide to engage Renologist as their quotation was one of the most reasonable and Jason & Gabriel were fast in responses and replies. The design of the house is what we wanted initially, infused with advices and suggestions from both Jason & Gabriel, and it turns out to be awesome. The renovation process was also very smooth thanks to Jason & the team. They completed the renovation within shorter period than our expectation.
— Hew Kit Yee
I have engaged Renologist as my ID as I was recommended by 2 other friends who have engaged and was very satisfied with their renovation. Ivan has been patient and responsible to follow up with his contractors to ensure everything is completed properly. If there is any defects or any parts which is missing, he will ensure that his contractors to come down again to rectify the issues. As it's a resale flat, there has been quite a few unexpected conditions that arose after key collection.
— WenQin Poh
We are very grateful and appreciative to our ID, Gabriel, who was very responsive to our queries and needs, and who patiently guided us through the whole renovation journey. Hiccups and issues were also resolved speedily, which was much appreciated. Thanks so much Gabriel! ? We also wanted to thank Wayne for assisting us with handover matters as well ? We would recommend Renologist to any family and friends who need to renovate their house!
— Brina Tan
As a first time home owner, I was inexperienced in home renovation. Thankfully, Wayne was very patient and responsive in explaining the processes involved and addressing my concerns. That to me was very assuring and important since I was unsure of the requirements and my home is probably one of my biggest purchases. Wayne was also very responsible and was prompt in rectifying any issues that I highlighted. Overall, I was very glad to have Wayne overseeing my renovation. Would definitely recommend him.
— Karen Liew
Get Your Dream Home Designed By Them!
Don't wait! Send in an inquiry now and we'll connect you
Related posts