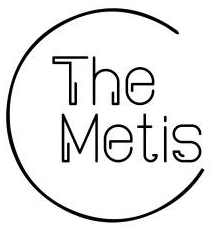 42 Foch Road Singapore 209269
We are committed to delivering inspired designs that fulfill client expectations through collaboration and exceptional service.
We aim to create unique, innovative and functional spaces for our clients.
I am lucky to engaged Andy to come and do my kitchen cabinet as I was delayed by other contractor firm to do my tiling job, so he assigned IG Kelvin to help me design the cabinet and giving many helpful ideal on how to make the cabinet to suit my mum concepts. Kelvin did a v good job in making my mum happy on the colour of the cabinet and also the sintered stone table top which make my house look v Class now. Will highly recommend my family relatives and friends to engage ``The Metis`` for their house
— Zhen Hao
Recently I engaged renovation services from The Metis and had a pleasant representation by ID Andy. Tbh i was skeptical with the reputation of the company as there were no reviews, pictures or credible information of The Metis. But i took a leap of faith totally coz of the honest and genuine advices provided by Andy. He did not hard sell recommendations or made unrealistic promises.
Throughout the entire course of reno, he provided with detail updates and sought out for the best materials i preferr
— Sheena Miller
We chanced upon The Metis Designers Firm for our upcoming BTO unit. Kelvin Ong was assigned to us and he did not disappoint. He was very patient, detailed and planned the timeline realistically. He also gave suggestions as well as comparing the pros and cons between aesthetics and practicality. Quotation was also reasonable. We are very very satisfied and happy with our new home. Thank you so much Kelvin! ?
— Jacqueline Soh
Love The Metis Designers Firm?
Get Your Dream Home Designed By Them!
Don't wait! Send in an inquiry now and we'll connect you
Related posts