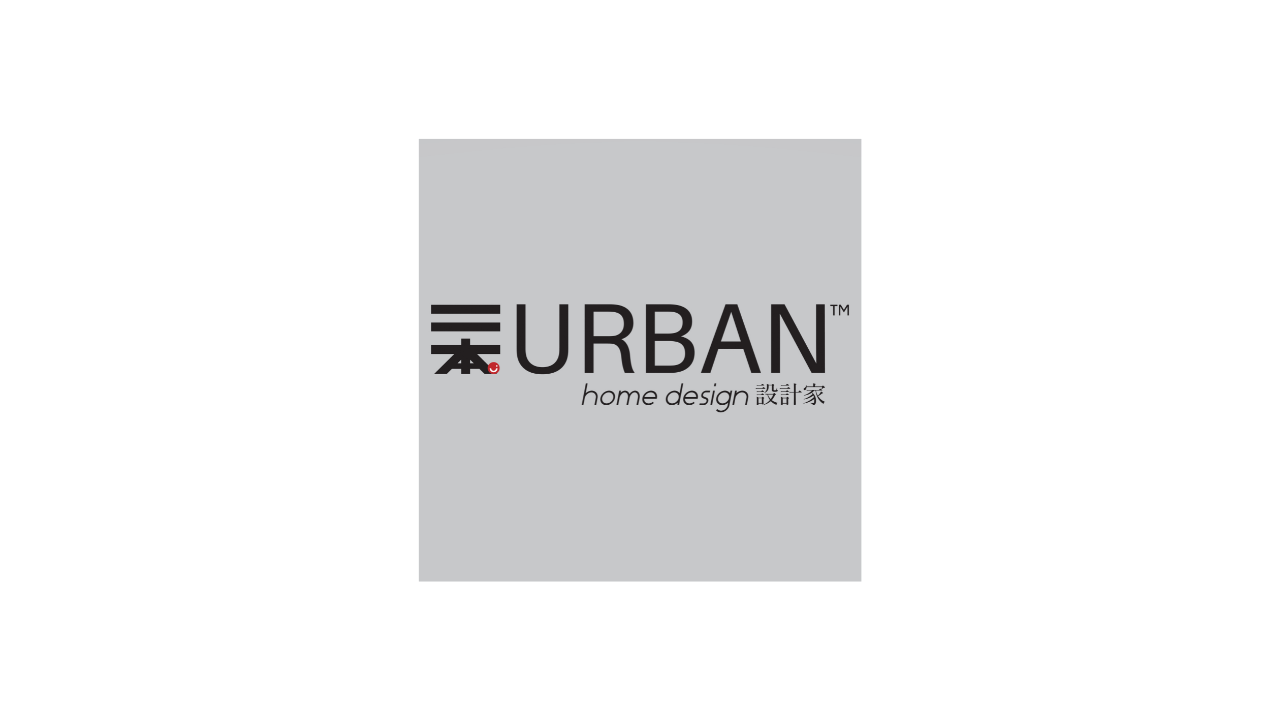 100E Pasir Panjang Road, #01-02 B&D Building (Century Warehouse), Singapore 118521
Always appreciate the beauty of design. We are Well-Known, Established Boutique Interior Design firm, we handle both in residential and commercial. The core of  Urban Home Design Studio is formed by a group of graduates with BA Hons in Interior Designers and Engineer. The company founder was raised in a contractor family. Being a contractor's daughter, she is able to appreciate the beauty of construction better than most people. What inspired her to start this business is nothing but a phrase from her father "A cloth will remain cloth without a tailor and a good contractor turns a house to HOME".
Vision – To become a new role model in Interior Design Industry
-Well-Known Boutique Interior Design Firm
-3500sf Design Show Room

Urban Home Design Projects
A Fruitful Partnership!
meeting urban home design was really coincidental. i met ken when he came down to do measurements for my previous place and we started chatting. chai hwa soon followed up with an email asking for more details like preferred style, if we had any furniture we wanted to bring over, number of people in the new house, etc. on the first meet, we were surprised to discover that ken and chai hwa had already drawn up the floorplan on AutoCAD and gave us some pretty good ideas. Although we were looking for a simple renovation due to a limited budget, the ideas that were mooted by Ken and Chai Hwa were so unique that we changed our minds. One such idea was the island/dining table combination that enabled us to sit the entire family together for meals. After more conversation, we decided to engage Urban Home Design for their ideas and ability to deliver their services at a price that was close to our budget.

What I liked about working with Chai Hwa was that she was very open to suggestions and ideas. She would carefully consider our suggestions and try her best to fulfill our requests. She would also give counter-suggestions but would not be pushy about it. Working with her was more of a partnership, which made the renovation experience this time a lot more fulfilling. Chai Hwa was also generous with her time, meeting us to shop for and to select furnishings. She was also contactable via Whatsapp easily, and we are grateful that she has been responsive and patient with our endless queries.

The renovation journey was not without its hiccups. However, I was glad that changes and rectifications were done smoothly and quickly. There was open communication throughout the renovation journey and we were kept updated on the works that were being carried out. In all, I was glad that we managed to complete the works before CNY 2021.

Now that I have moved in, Chai Hwa and Ken are still open and willing to make good any niggling issues that I've encountered. The entire journey, from conceptualisation to completion, took about 6 months, but it was an interesting and positive experience indeed.
— Nicholas
Highly Committed & Professional; Excellent Carpentry And Creative Ideas
overall it was a job well done all credits to ken who had tirelessly worked through our demands such as keeping to our dream theme and tight timeline leading up to the day of house move. despite the tight schedule, ken were hands on and saw through the work done to ensure the contractor completed the work well. during the final inspection before the last day of our move in, there were only a few touch ups required. Even so, these were rectified almost immediately after we moved in. We felt safe to have Ken & Peiyin managing the whole renovation process.

I would say the experience with Urban Home Design is quite a memorable one. I've shortlisted 3 IDs at the start but this firm stands out to be the extraordinary one:

1. Autocad drawings that allows you to visualise your dream house even before commencement of renovation work
2. Duo team of IDs working on your project so you have a peace of mind that your project is well taken care of.

I will highly recommend Urban Home Design to my friends for their professionalism and good quality work.
— Winnie Tan
Dream Realizer, Marriage Improver, Crazy Advocator, how else to review/praise?
me and my wife had been dreaming of unlimited potentials for our house, with increasing ridiculous hopes and dreams to insert into a normal bto. after filtering through months of id across singapore, ken convinced me that his company will not sacrifice creativity for my limited budget. true enough he went above and beyond to deliver our dream (dark) home while keeping us within budget sense! <3 we wanted all kinda weird items, a dance art studio, hidden interrogation room, man cave that is not discoverable by others, fancy lights at a bar… basically in retrospect we might have been building a nightclub instead of a home. (ken even introduced a teppanyaki store into my house at one point, it was beautiful but ultimately was not taken up due to family member concerns).

If at this point reading you are confused if this is indeed just a HDB BTO reno review because you keep reading words that you don't expect to see here, imagine Ken's face when he has to hear all our crazy ideas.

ANW….during the journey of finalizing the design, i appreciate the timely response of his team to constantly let me feel assured during our panic attacks (first time owners beware, you will doubt yourself at every point if your suggestion will turn out ugly). More importantly as an Interior DESIGNER, his team wasn't just an YES man and agreed to our every idea, they shot down ideas that would have looked horrible and explain gently to my fragile ego. (phew.. i can't take emotional damage at all)

When actual renovation proceeded, I was rest assured that they were on top of the progress even though I spied on the work every single week. They tend to already have a response to questions I've yet asked. (Psychic much?). In the rare occasion when I found certain issues, I can hear Ken's raging passion in demanding his sub-con to deliver only the best quality of work. I felt like an VIP whilst paying the commoner's price, kept thinking if I will see an extra item on my final bill for VIP TREATMENT but no, it never came.

The budget remain as it was, only increase were items we added for preference. There was no last minute surprise to shock me into an eternal regret.

To Ken who headed my project, thanks for helping with not only building our ideal nightclub/BTO/Home?, it probably helped my marriage as well to have one less item to kill each other over. Your work goes beyond the basic 9am-6pm office job, it may even be as noble as a Doctor saving lives.

To dear readers who somehow read till this point, just go see our home project photos that is posted up on Urban Home Designs and you can tell it was a house full of ideas from two first time owners but no experience.
— Beer Tan
敬業樂業的設計師
我是新移民,來自台灣。在新加坡買了一間房子。介紹了五間設計公司給我。前四間設計公司,我感到非常的失望。它們都是紙上談兵,只告知我他們的概念和看一些照片,太不專業了。沒有盡到做一個 ID的責任。直到我去 urban home design。 第一次見面,就給我看3d的圖片。從3d的圖片訴說他的設計概念和裝修後的模樣。它們有很多 idea我都很喜歡。整體風格都很前衛。時尚美觀結合得很完美。尊重顧客的偏好和帶來舒適感。他們的溝通方式也很平易近人。整個過程,也修改了很多次,他們也不厭其煩的修改。我們滿意後。我觉得這就是ID應該要有的態度和責任。雖然,我們在工程中有一些小摩擦,他還是盡量滿足顧客的需求。總之這次的裝修體驗很成功。屋子從設計,裝修直到後期的施工,我們都很滿意。他們是一個可以讓我很放心把房子交給他們去設計和完工的設計師。以後有需要,我還會繼續和他們合作。我也會把他們介紹給我周圍的朋友。
— Kelvin Yap
Professionalism, Creativity, Honesty and Great quality of Workmanship
we went online, created an account with qanvast and found urban home design. we worked with ken and emma (our designers). both of them are so professional, trustworthy and helpful that after our renovation was completed, we have become friends and i liked there services so much that i even used them for my hotel renovation works as well. there office is so centrally located. which was so easy for us to visit them after work and they would stay back just to meet our schedule. It was a 2 months project and they finished everything within the time frame.

Before we started looking for an Interior designer, we prayed about it and we found URBAN HOME DESIGN. We are really glad that we found them, working with both Ken and Emma was great. They gave us a lot of genuine advice and our 2 months were a breeze. I would highly recommend them because of their professionalism, creativity, honesty and great quality of workmanship. Great work guys. Keep it up and thank you for helping us create our first Dream home.
— David M.K
Get Your Dream Home Designed By Them!
Don't wait! Send in an inquiry now and we'll connect you
Related posts