3 Unique and Practical Renovation Ideas For Any Home
"A man's (or woman's) home is his (or her) castle". Your home is the best place for you to rest, relax and work. Imbuing your cosy home with an interesting style injects a dose of vitality into your personal space!
Discover these stylishly, practical design ideas and be inspired to give your "castle" a modern refresh. Regardless of the size of your house, the creative use of appropriate furniture and out-of-the-box design never fails to introduce a boost of energy and excitement!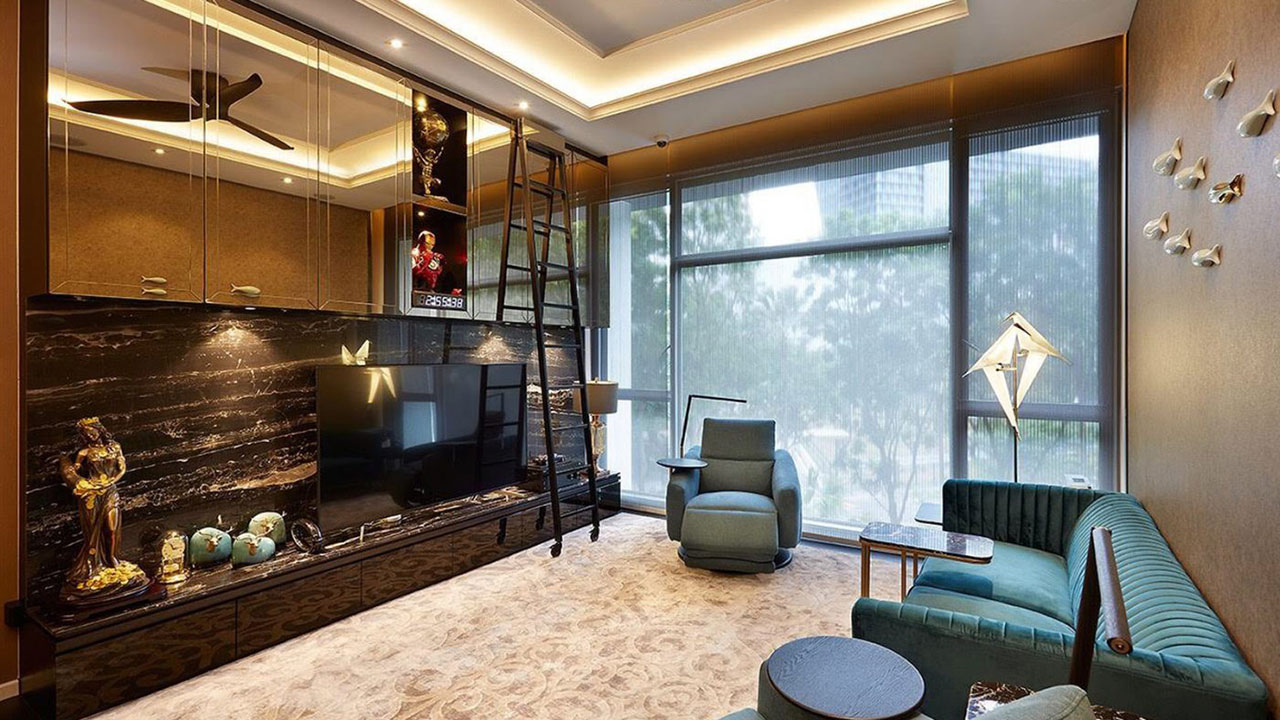 If you love rolling library ladders or struggle to reach the upper shelves, this inspiration is for you! The amazing thing about ladders with castors is while they can be practical, they aren't entirely about function. The stylish ladder creates a unique focal point that sets the stage for the rest of the design in your home and allows you to show off to others.
Here's a tip we've learnt when organising top shelf storage: Don't store your heavy stuff high up. It'll be a pain in the neck (literally) to get it down.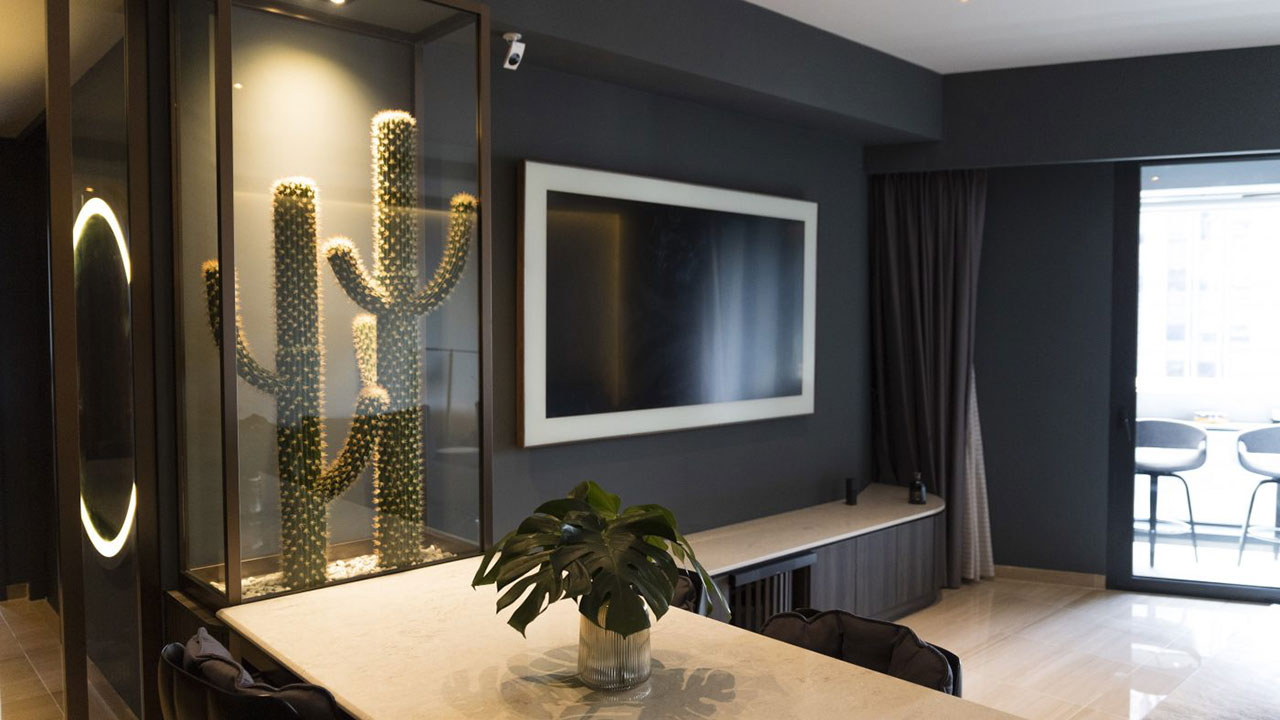 Fun fact – Did you know that having indoor plants reduces anxiety and anger? Adding some lush greenery can certainly infuse visual interest in your living space!
Leafy green plants can offer a cool and distinctive accent to a dark themed home. You can even take it a step further by considering more unique plants, instead of the common money plant, sansevieria or monstera deliciosa in your space. In this home, the homeowner added a strikingly vibrant cactus as a unique way to liven up his living space!
Choosing artificial plants may also be an ideal option — as they do not demand a lot of upkeep or where sunlight is often scarce in your home. Indeed, it is a timeless and cost-efficient decision with low maintenance!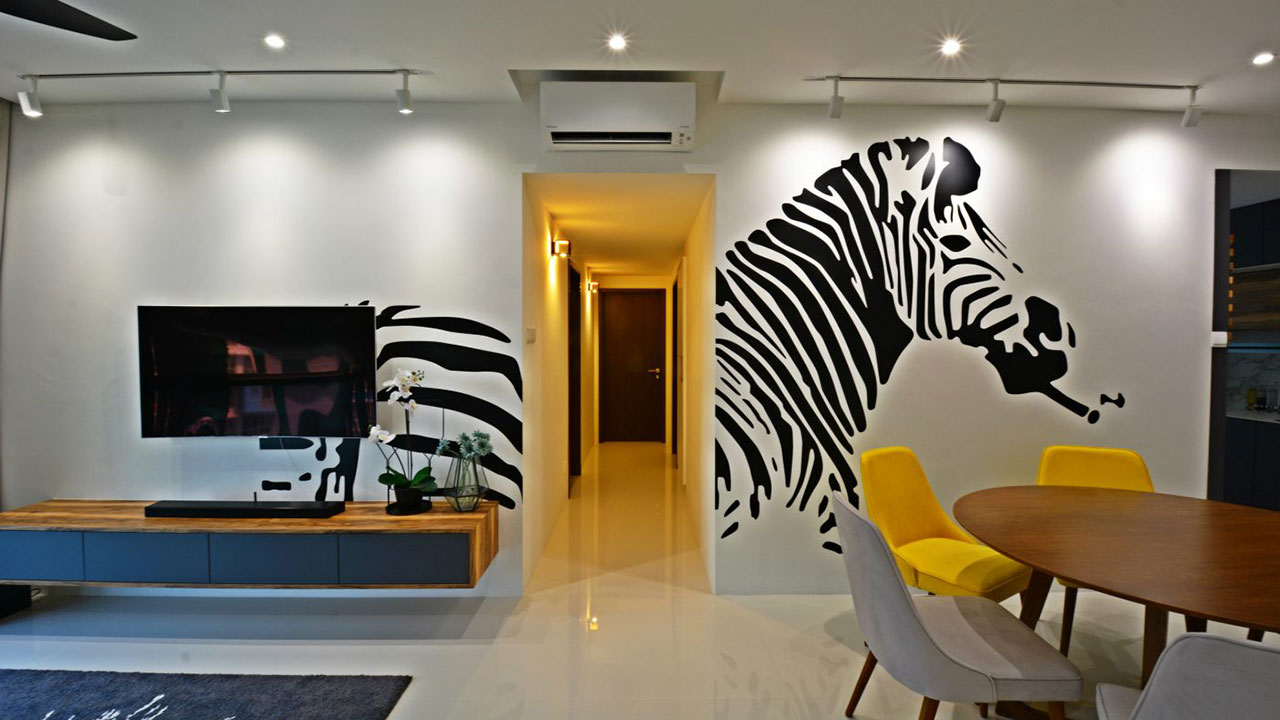 You don't have to use bright colours to make a big statement on your walls. Adopting harmonised elements on your living room walls can enhance a specific design element – in this instance a Zebra!
In addition, the best thing about using a wall mural is that it allows you to create a space that celebrates you and all your interests. You can also include a single object for your wall mural to add a modern twist on an accent wall!
Discover your design style by completing Redbrick Homes' IDMate, a matchmaker that matches you with up to 5 IDs for a no-obligation quotation. Get matched and start renovating today!
Go bold, get creative and don't be afraid to challenge your design limits!
Related posts