5 Concepts For Your Next Kitchen Remodeling
Since the Circuit Breaker, more families in Singapore are cooking at home and spending more time in the kitchen. Cooking is a family-bonding activity that brings you and your loved ones together. Since you'll be spending more time in the kitchen, why not remodel it and inject it with a fresh dose of energy and personality?
Discover these stylish contemporary kitchens and find ideas to give your own space a modern refresh. Let's uncover 5 unique kitchen design ideas for HDB and condominiums of all types!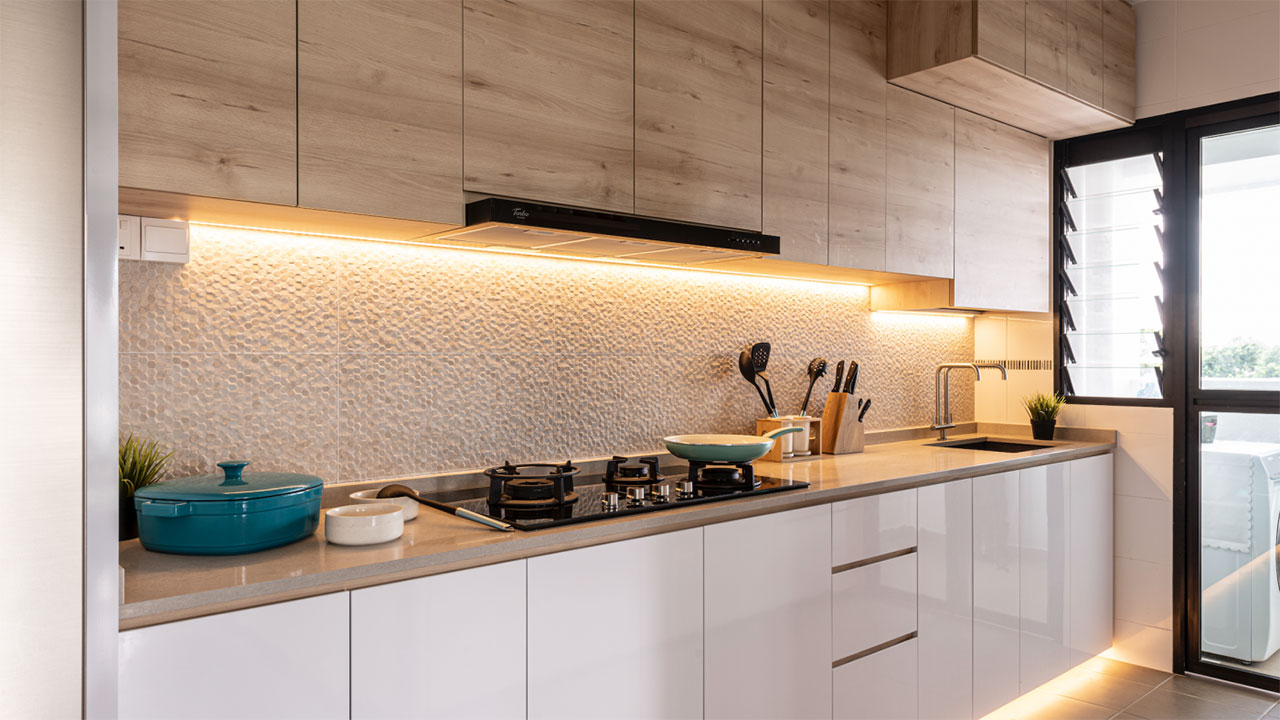 Who says you have to forego aesthetics for functionality? When it comes to creating a Scandinavian-inspired cooking space, layering on accents of warm wood, paint colours in pale hues, and a minimalist yet textured backsplash create a clean and fresh look for your kitchen.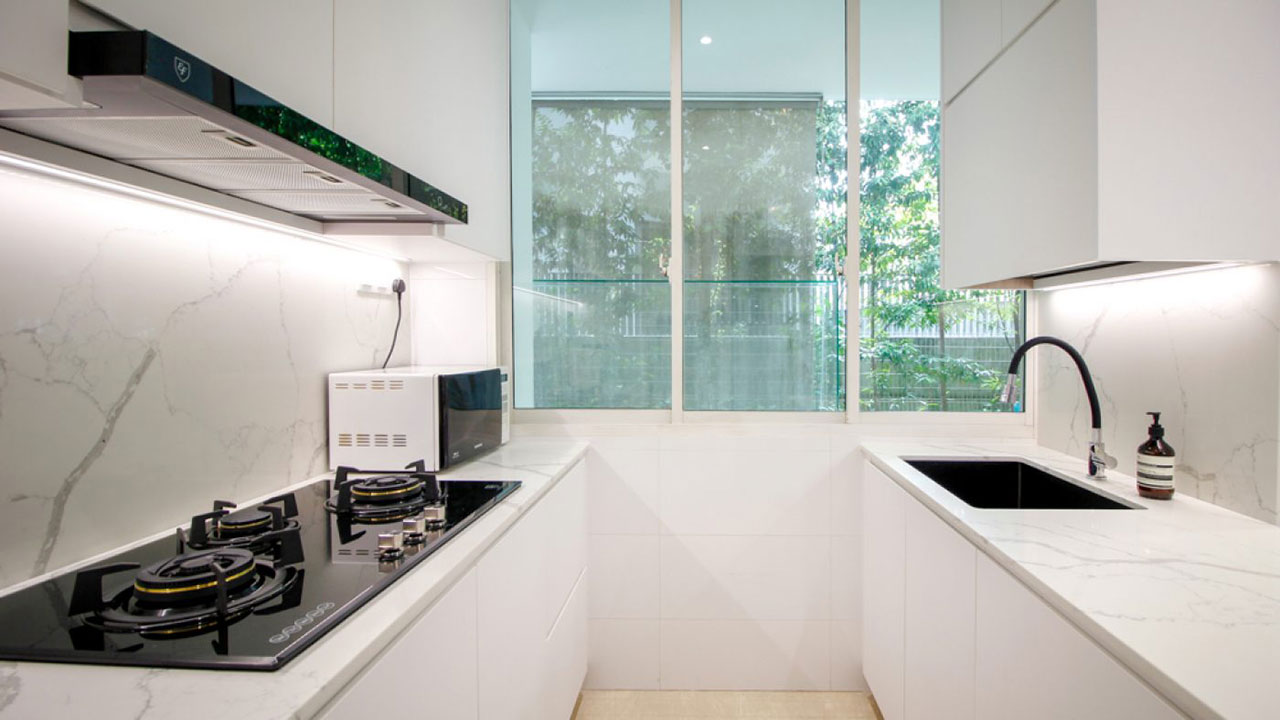 If you're looking for subtle and simplicity, here's a look for you. Marble is a texture associated with elegance, class, and timelessness. It can add a stunning contrast to dark cabinets and provide even more light to a contemporary, all-white kitchen.
Adopting a galley layout offers an illusion of more space as you incorporate your workspace in parallel runs and minimises clean-up and cooking time.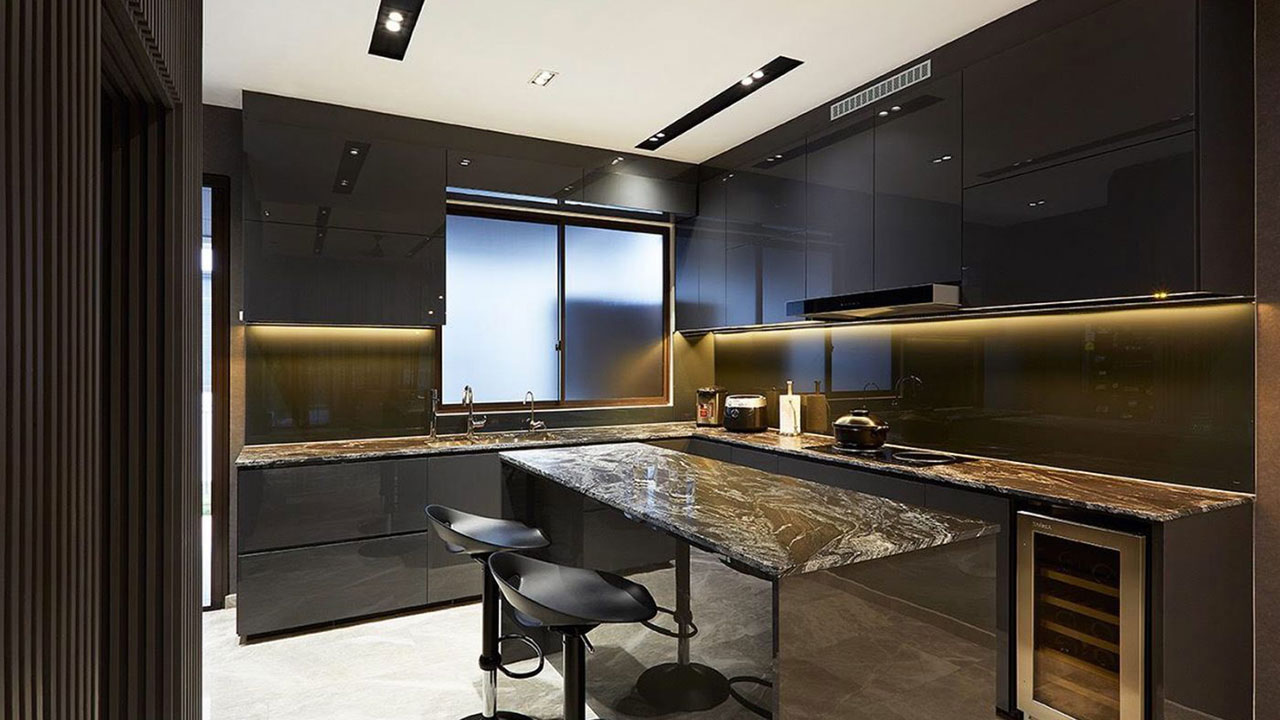 While white kitchen cabinets are classic, we're ready for something a little moodier: black kitchen cabinets. Opt for high-quality gloss, as light will be reflected into the space making your kitchen appear larger and brighter. It adds a fine touch of class, elegance and prestige to your kitchen. With a matching marble kitchen island, you can create more space for seating or laying down cooked items and even double it into a workstation!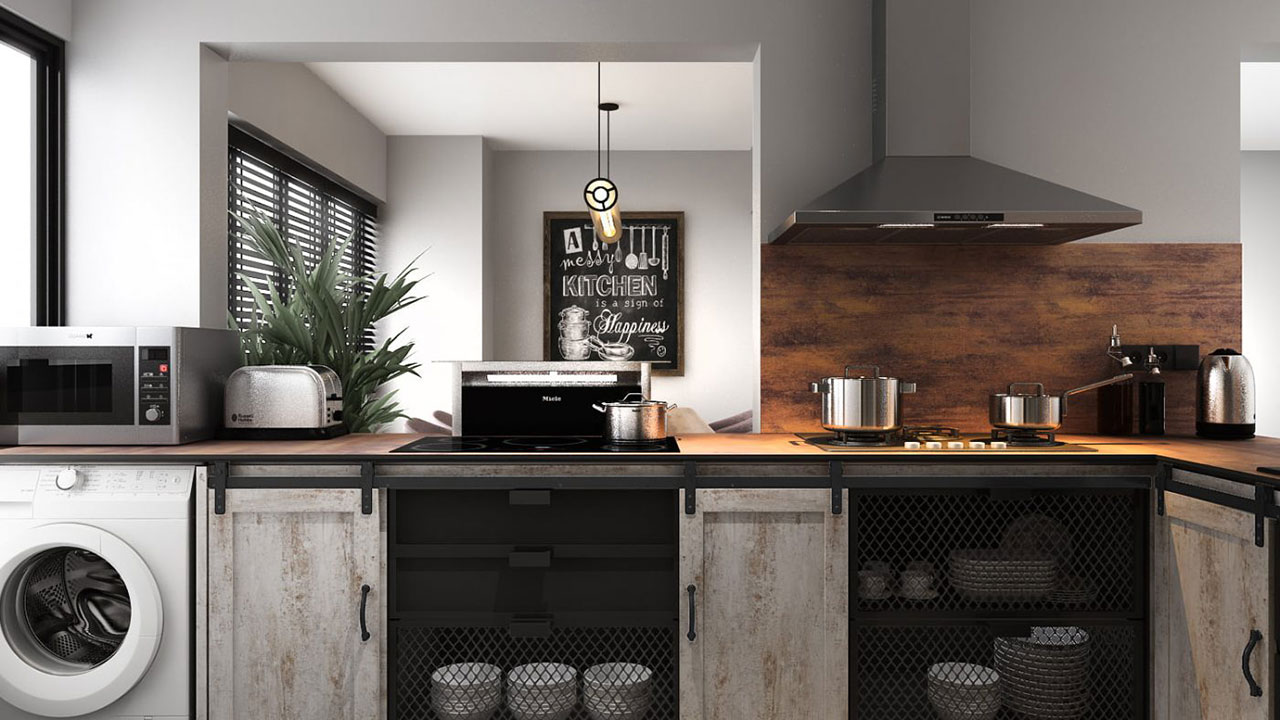 The choice of a natural oak barn door cabinets lets you pick and choose what you'd like to display or hide. It also brings a rustic touch to your home and makes your kitchen more fascinating.
Having an integrated look with cabinets and appliances all blending together makes a kitchen feel more like a cosy room.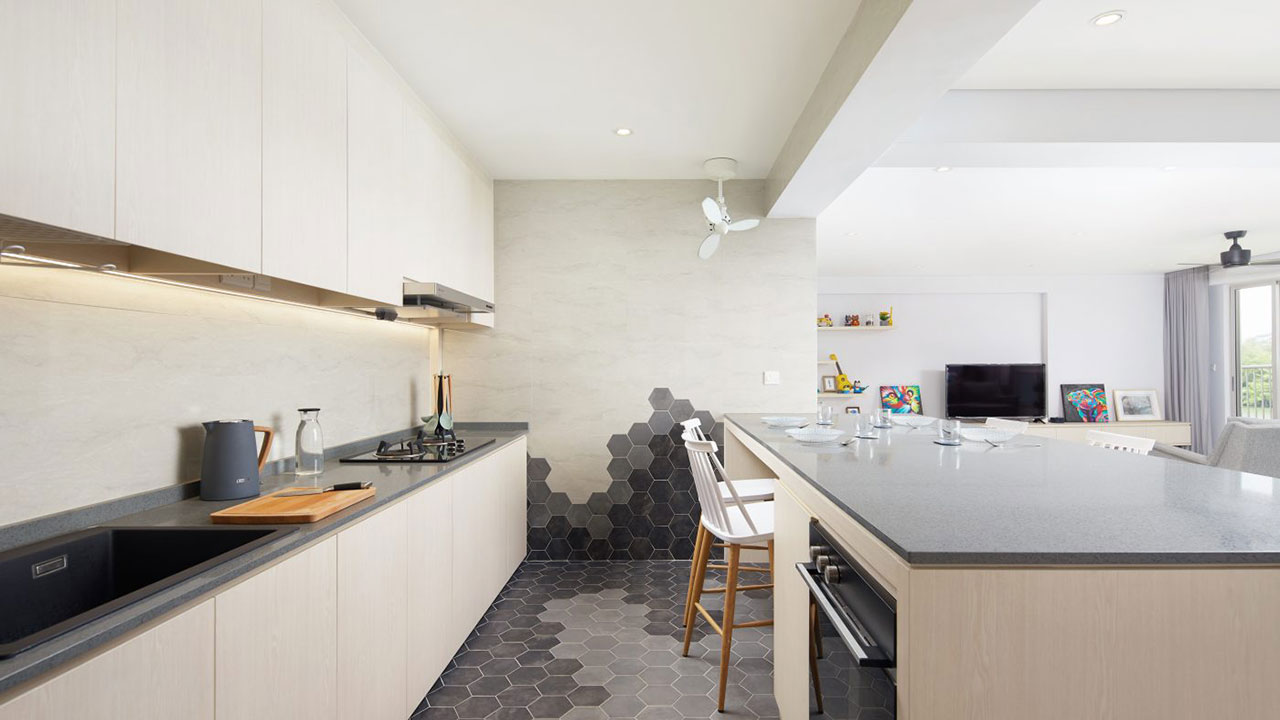 Give your kitchen character and style, by running a single tile pattern from floor to wall or mix it up with two different patterns. The tile backsplash certainly injects an extra pop of personality into this kitchen. Here's a fun fact – hexagon tiles are often used on kitchen floors because these honeycomb tiles are durable, water-resistant and especially cool.
There is a multitude of kitchen designs, great variation in materials, shapes, colour combinations, and trendy innovative design insertions you can choose from to create your unique kitchen project.
Find your interior designer and start today!
Complete the 3-minute IDMate, Redbrick Homes' very own algorithm-powered matchmaker for homeowners and find your perfect interior designer. Get matched and start renovating today!
Related posts