5 Non-Cookie Cutter Type Toilet Tile Designs for Your Unique Home
When it comes to home interior décor, not many of us pay attention to the design of the bathroom. But here's a shocking statistic that might change your mind: the average adult spends almost a year in their lives in the bathroom – 416 days in total to be exact.
Since you are going to be spending quite a bit of time in the bathroom, why not make the extra effort to make it a sanctuary for your daily quiet prep time?
But aren't all toilet designs more or less the same? Well, here are 5 examples of bathroom looks that defy common convention, thanks to their unique choice of tiles for your inspiration.
Marbling Tiles for A Luxurious Feel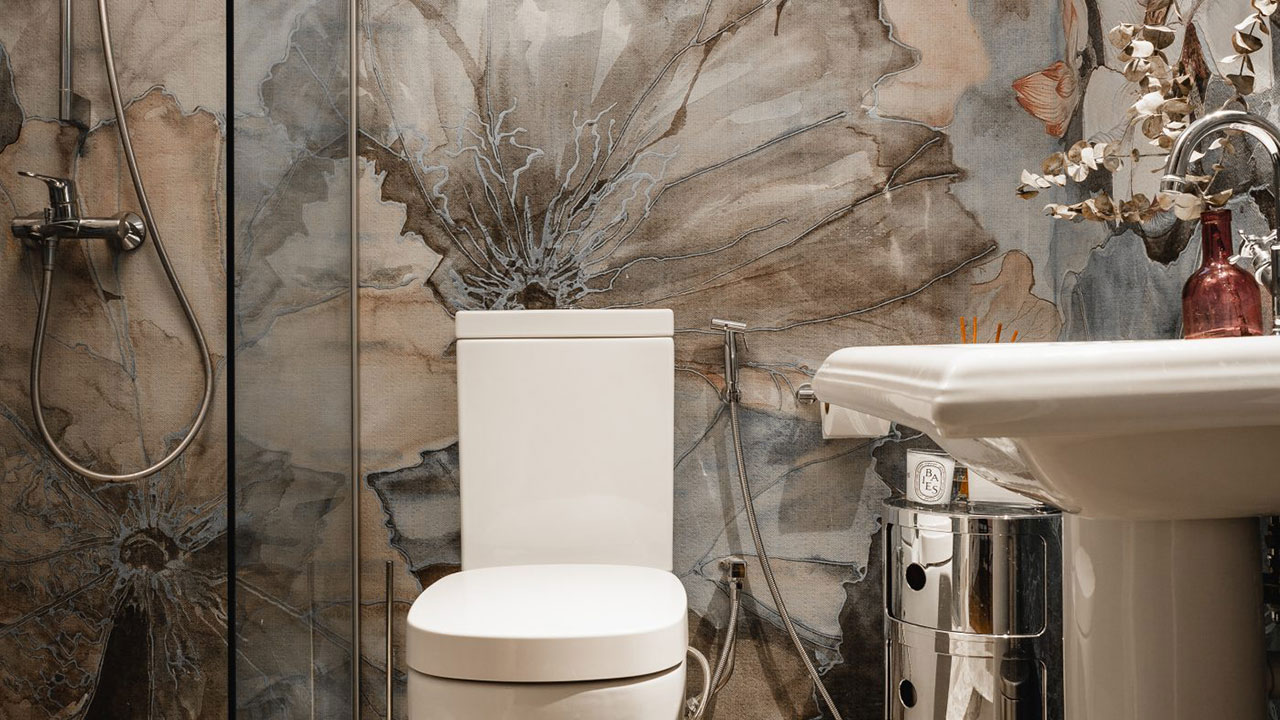 Want a luxurious hotel feel for your bathroom? Marble is an ideal choice for that perfect elegant and classic look.
Depending on the overall effect you are trying to achieve, you can choose from lighter marble bathroom tiles, darker veined marble, or even contrast both within the space using one shade for the wall tiles and another for the flooring – like in the picture above.
Mermaid Tiles for A Whimsical Look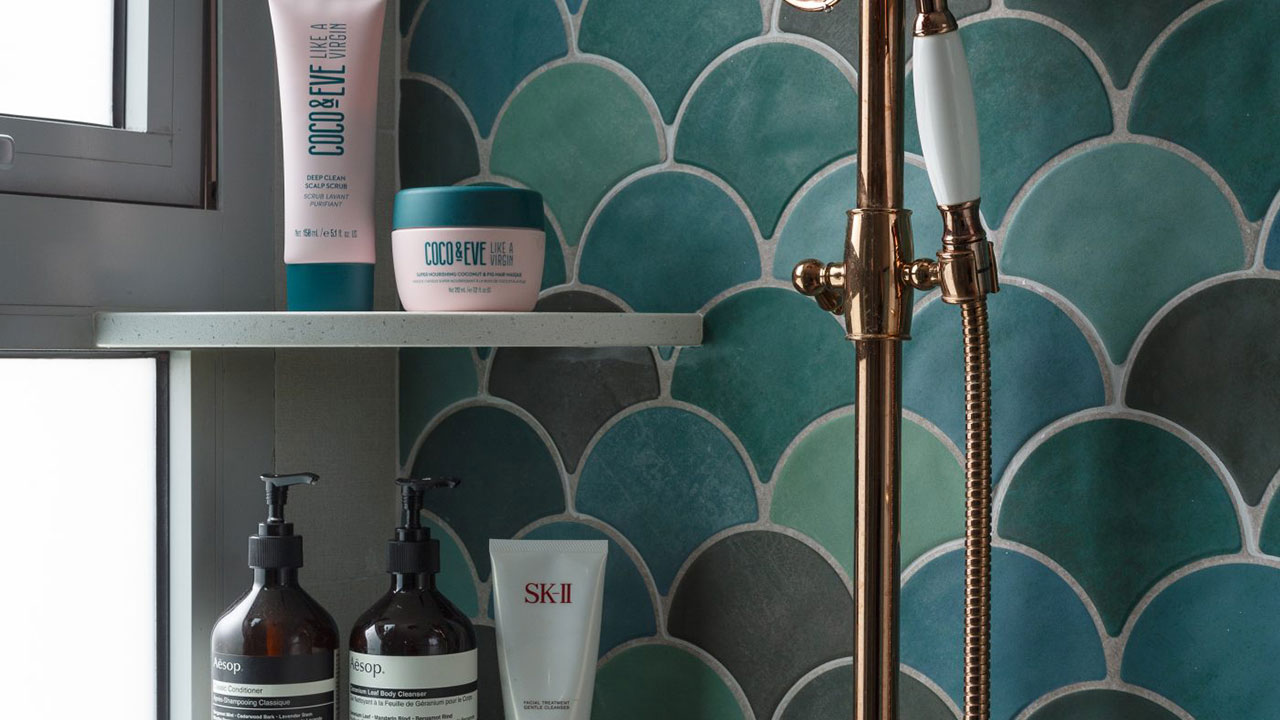 In love with the unique mermaid tiling? You are not alone – this is one of the hottest trends interior designers have been incorporating into home design in recent years.
This unique fish-scale type motif breaks the mould on the typical squarish or rectangular tiles you normally see in bathrooms. If you are keeping to a neutral theme, go with neutral tones like grey or go bold with turquoise colours (as in the picture) that scream mermaid all the way.
Monochromatic Diamond Mosaics for A Striking Effect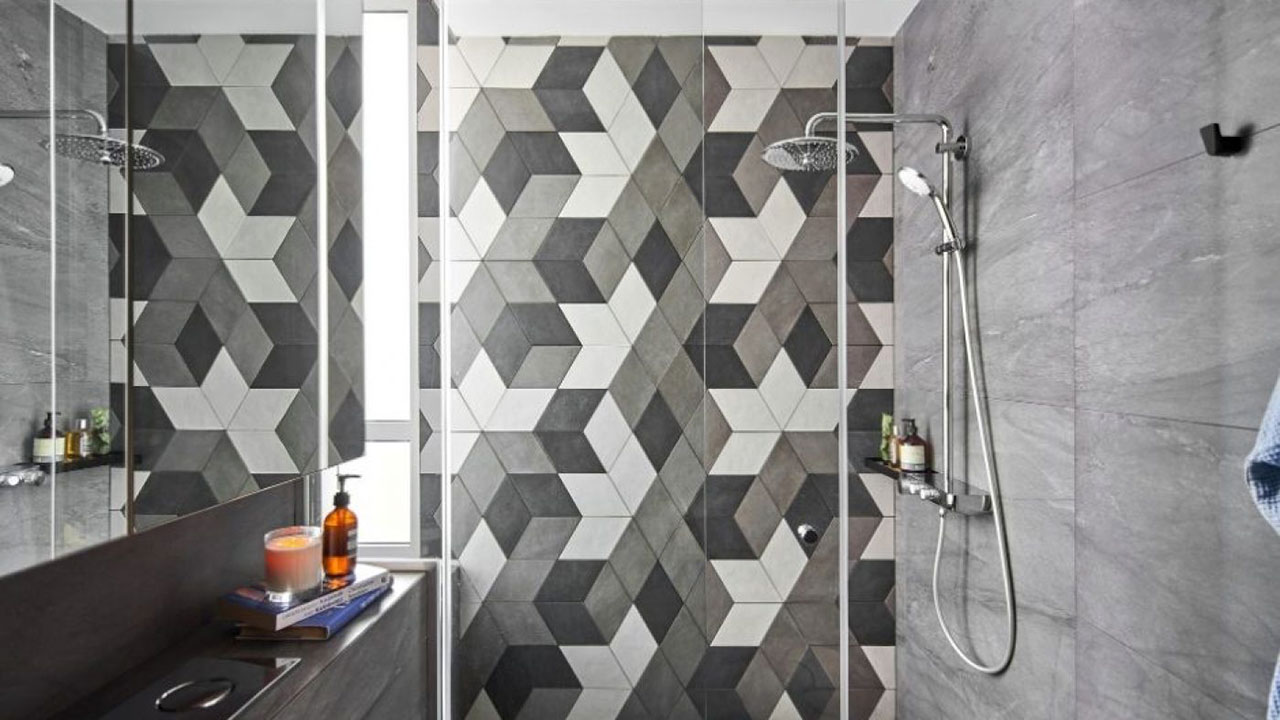 Want a feature wall within the bathroom that can brighten up the space, but still want to keep an overall monochromatic feel?
Well, how about a monochromatic diamond mosaic feature wall for a striking centrepiece that gives the space visual interest. It helps break up the monotony in what could have been a pretty boring and dark space.
Just make sure you choose a colour palette of mosaic tiles that still work with the overall space.
"Wood-like" Tiles for A Scandinavian Inspired Look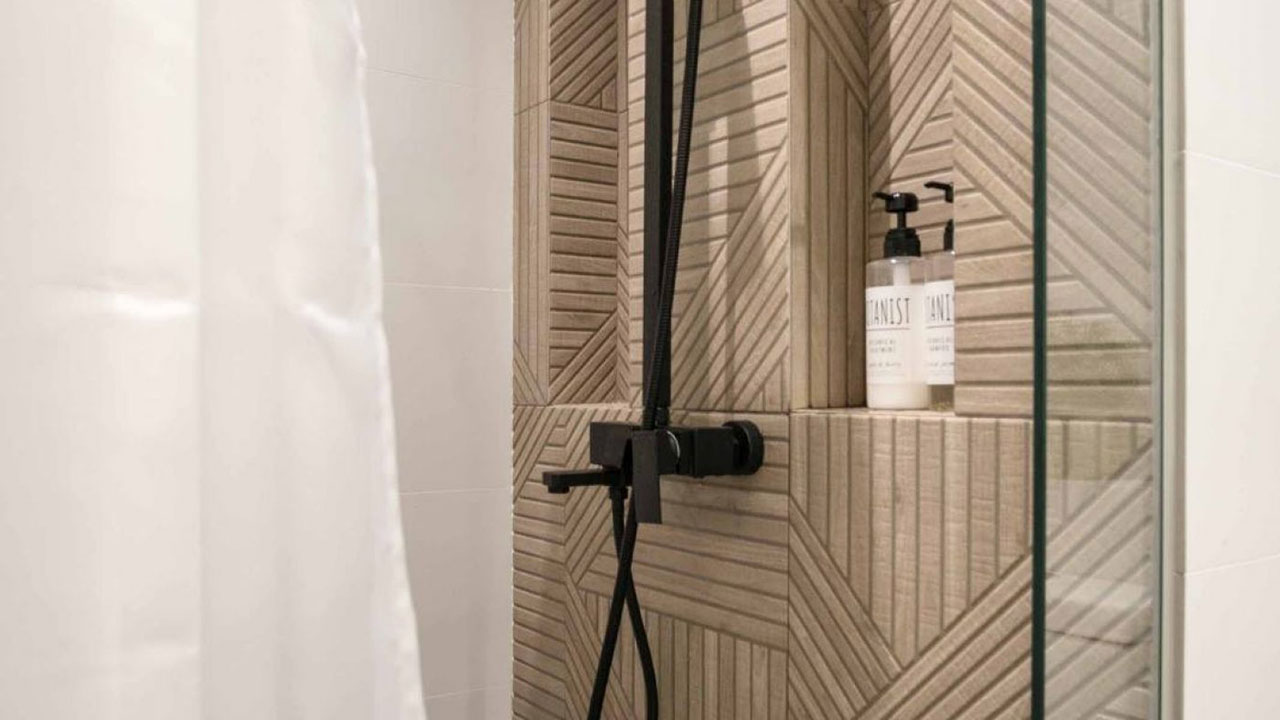 Is the rest of your house going to be done up in the popular Scandinavian style? Why not make your bathroom design a continuation of that very same theme?
The picture showcased above pairs simple white tiles with a feature wall of wood-like chevron tiles that mimics the sensibilities of a Nordic sauna. Looks easy enough to replicate doesn't it?
Peranakan-Inspired Tiles for A Throwback to Heritage Charm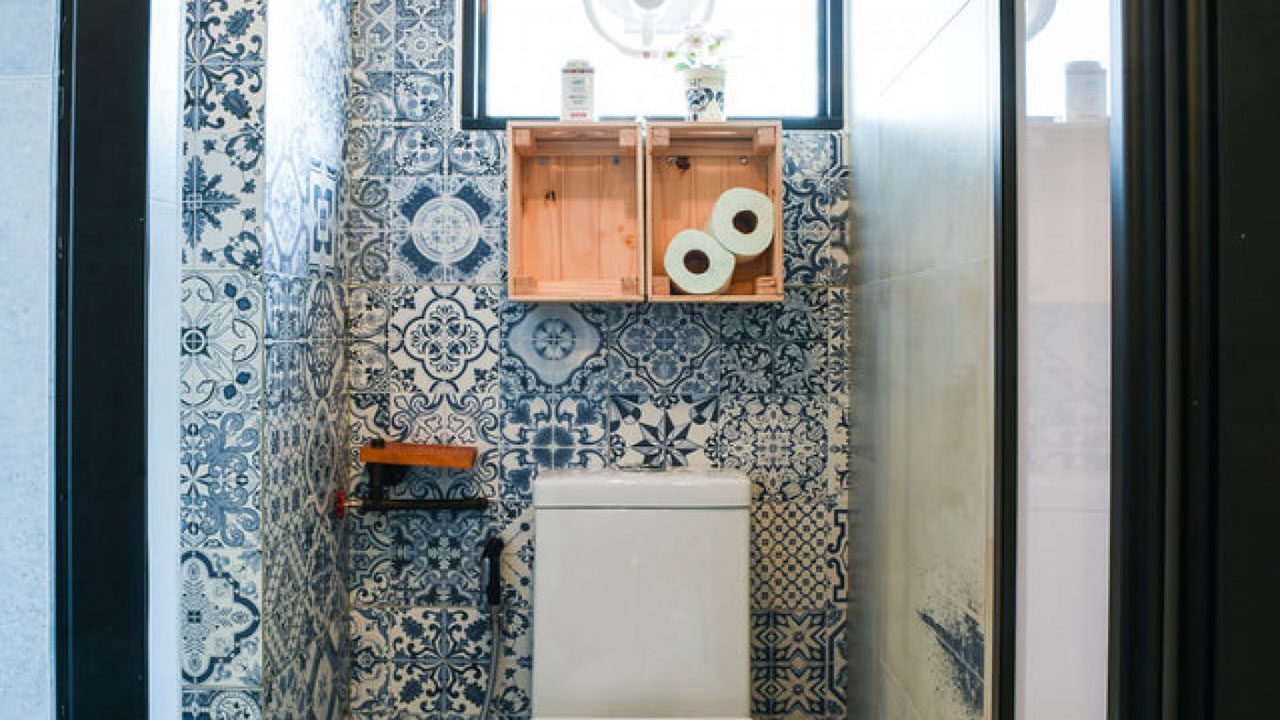 Want to showcase your bold personality with your sacred space? There is no better way to do so than with the bold, colourful, and intricate motifs characteristic of Peranakan-inspired tiles!
Go with a single colour tone or go crazy with the traditional tiles that come in a variety of vibrant retro colours. Perfect if you are going for an overall retro look.
Start Designing Your Dream Home Today
Feeling inspired to start incorporating some of these designs into your dream home but not sure how to get started?
Check out Redbrick Homes IDmate – an algorithm-powered matching service for homeowners to find their perfect interior designer match for free!
Now you are ready to get the conversation about your dream house going!
Related posts