8 Important Things I Wish I'd Known Before Paying My Interior Designer
Are you a first-time homeowner looking to avoid making common pitfalls for your upcoming home renovation? Keen to learn from the experiences (good and bad) of what other Singapore homeowners have experienced in their home renovation journeys? To help first-time homeowners like yourself with the overwhelming process of searching for their ideal interior designer, our team at Redbrick Homes has put together a useful list of 8 things homeowners wished they had known before committing to an interior designer.
Ready to learn from first-hand experience what you should look out for or avoid? Scroll on for more.
1. Check if The Company is Legit
When it comes to large expenses like home renovation, it pays to do that extra bit of diligence to learn more about the companies you are planning to engage. 
With lots of unscrupulous people preying on the unsuspecting with all sorts of renovation scams, doing your research to check their credentials and reputation is definitely worth the while.
Here are some ways you can do so:
Look out for accreditations by professional institutions like CaseTrust 
Ask if they or their sub-contractors are HDB-licensed – if so, it would mean they have minimally 3 years of experience and completed the official HDB training course. You can verify it easily via the official HDB Directory here
Visit them at their office / showroom 
Research about their past projects and reviews on their official site, social media pages, and third-party platforms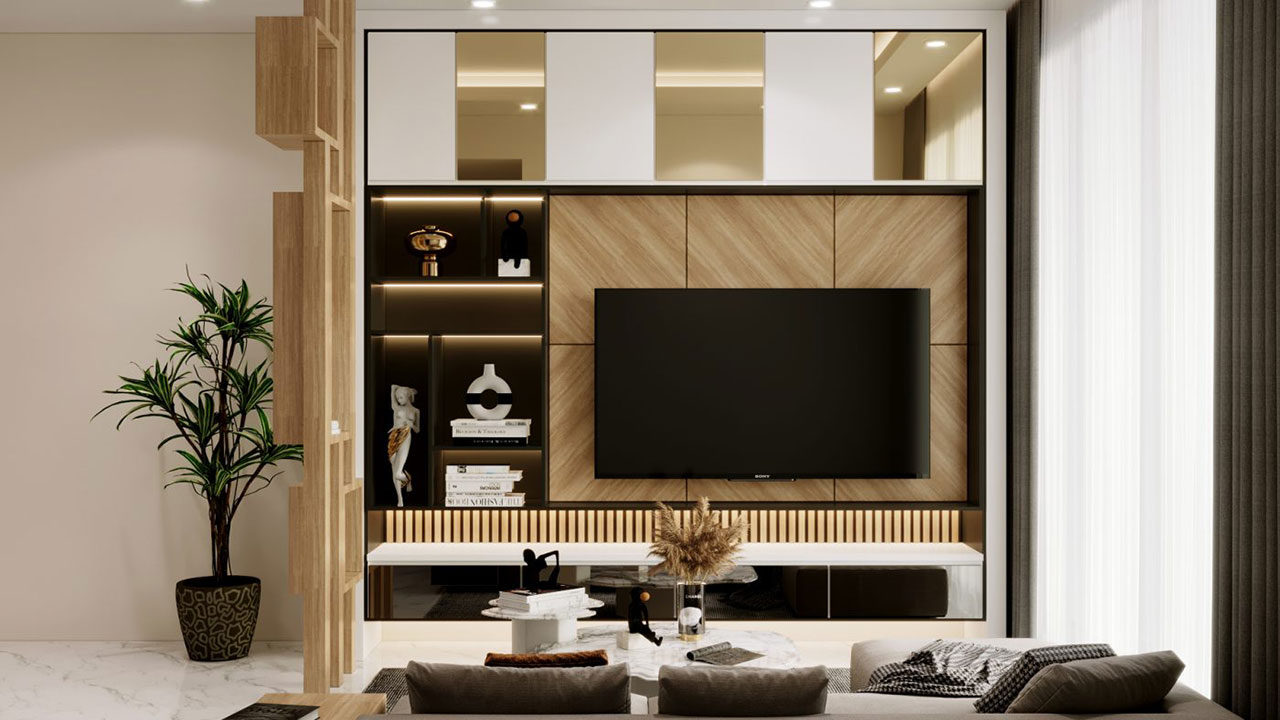 2. Do Your Research and Compare Options
Once you're past the first hurdle of legitimacy, the inevitable next step is to compare the available options you have out there.
As various interior design firms have varying levels of expertise, service levels, workmanship quality, prices, and more, it makes sense to shortlist 3 to 5 options so that you know what works best for you.
Do not blindly follow the suggestion of a friend or family member, what worked well for them in their renovation experience may not necessarily be the same things you are looking out for.
3. Have A Face-to-Face Interview to Gauge Compatibility
Designer compatibility is probably one of the most important aspects of ensuring a fuss-free and smooth renovation process. 
Think of your home renovation as a project that will take up to 6 months and your interior designer as your project mate. Of course, you want to work with someone that fits your communication style and that you are comfortable with to avoid any unnecessary miscommunication or stress that can easily arise during the renovation process.
This is why any experienced homeowner will recommend having an in-person conversation with the designer at the get-go to ensure that you feel comfortable working with them.
4. Have A Clear Idea of What You Want to Achieve
To ensure productive meetings with your interior designers, it is always recommended that you think through what you would like to achieve for your home renovation before a meeting with them.
Not interested in wasting hours discussing what could be? Or weeks waiting for the designers to come back with a variety of different possible concepts? Then spend some time to do up a simple mood board or collect pictures of designs on Pinterest as references to help point the designer in the right direction.
Tip: Having visual references are most helpful for having efficient discussions with your interior designers.
5. Being Honest with The Designer from The Start
See something that you do not like in the concept drawing? Not a fan of a particular material or colour proposed by the designer? 
Do not try to be polite and avoid telling the designer your real preferences. At the end of the day, they are trying to design a home that is suitable for YOUR lifestyle and preferences. If something does not work, just be clear upfront so they can find alternatives early on.
Avoiding the conversation early on will only result in more difficult conversations further down the renovation process where changes could significantly impact timelines and incur additional costs.
6. Have A Clear Budget in Mind
Being upfront and honest about your budget helps your interior designer quickly understand what type of material and design constraints they are working with. 
To help them further, you can help them prioritise which elements to focus on by letting them know your preferences. For example, you do not mind spending more on the bathrooms and are okay with a more minimalistic living space.
7. Have A Written Agreement on All Costs Involved
One of the common disputes that homeowners get into with their interior designers is about additional costs or hidden costs they were unaware of.
To avoid such a situation, always ensure that any costs (additional or otherwise) are detailed in the quotation and updated whenever there is a variation.
Note: Costs like electrical works, aircon installation, curtains, and other furnishings tend to be separate costs, so make sure you budget for that separately.
Last but not least also ensure that you include the progressive payment scheme in the written agreement too. This is to ensure no disputes going forward on when and how much payment should be made upon completion of each stage of the renovation works. 
8. Be Comfortable with the Timeline 
When meeting to discuss the renovation works, interior designers will  provide a schedule or timeline of the various stages of works required including an estimated end date or house handover.
Ensure you are comfortable with the proposed timeline before proceeding to confirm the designer. Chasing the designer to expedite the process after will not help much.
Additionally, as with many renovation projects, there could be unexpected delays, so make sure you factor that into your planning considerations as well.
Tip: Start looking for your interior designer around 3 to 6 months before you receive your keys to get a head start.
Last but not least also ensure that you include the progressive payment scheme in the written agreement too. This is to ensure no disputes going forward on when and how much payment should be made upon completion of each stage of the renovation works. 
Ready To Start Your Search for The Perfect Interior Designer for Your Home Renovation Project?
Save yourself the hassle by trying out ID Mate, our all-new algorithm-powered matchmaker for new homeowners and interior designers, that helps you find your perfect match with a click of a button today
Related posts