Design The Perfect Work from Home Set-Up with 3 Simple Tips
With the latest Phase 2 (heightened alert) measures, more employees are tasked to work from home yet once more. Now that remote working arrangements are increasingly normalised, it is little wonder that interior designers are getting more requests to incorporate dedicated work from home set ups in their projects.
Planning for a dedicated or temporary home office set-up yourself and not knowing where to start?
Well, we have some great ideas for you!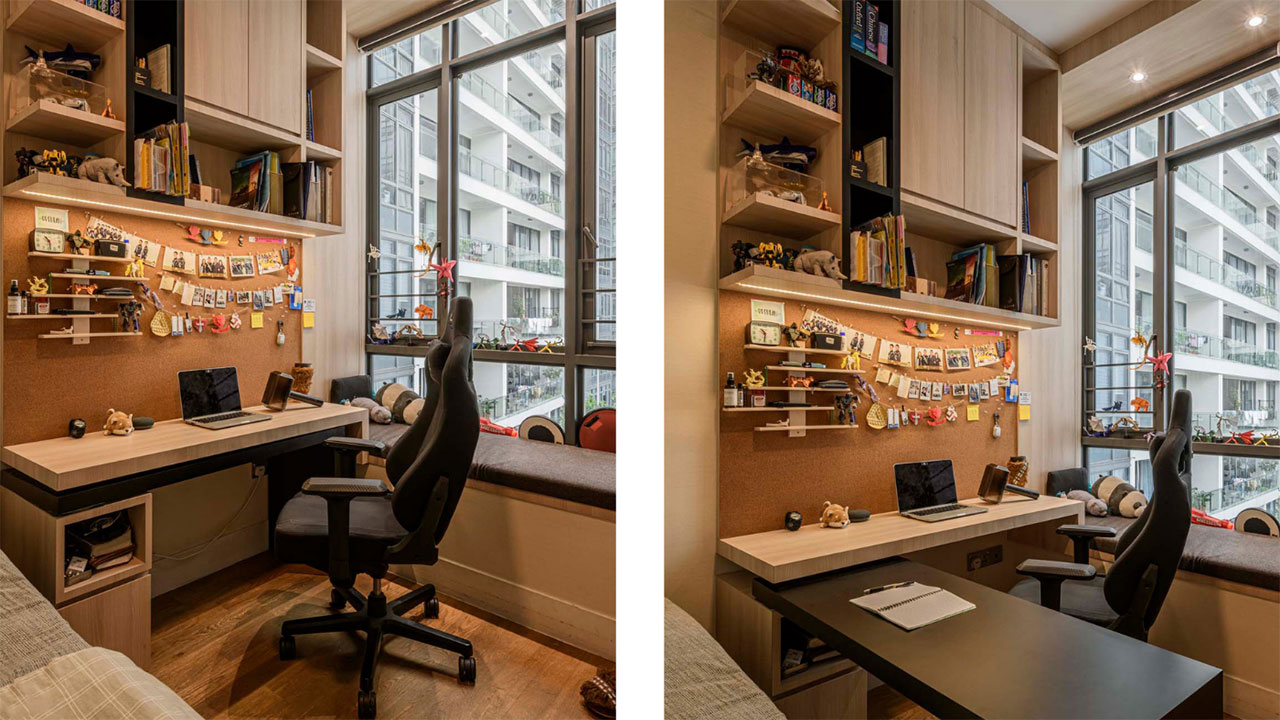 Plan With Functionality in Mind
The first and most important step is to figure out what you plan to accomplish with this setup and design around the key functions it needs to fulfill.
For instance:
For work that requires absolute focus – consider soundproofing panels for a dedicated room or wireless noise-cancelling headphones for more flexible working arrangements around the house.
For work that requires access to plenty of documents, materials, or devices – consider new shelving options to give you easy access to your materials in the room or utilise easy to stow away storage options (e.g., cabinets on wheels/ trolleys) that can keep your home spaces clear after a day of work.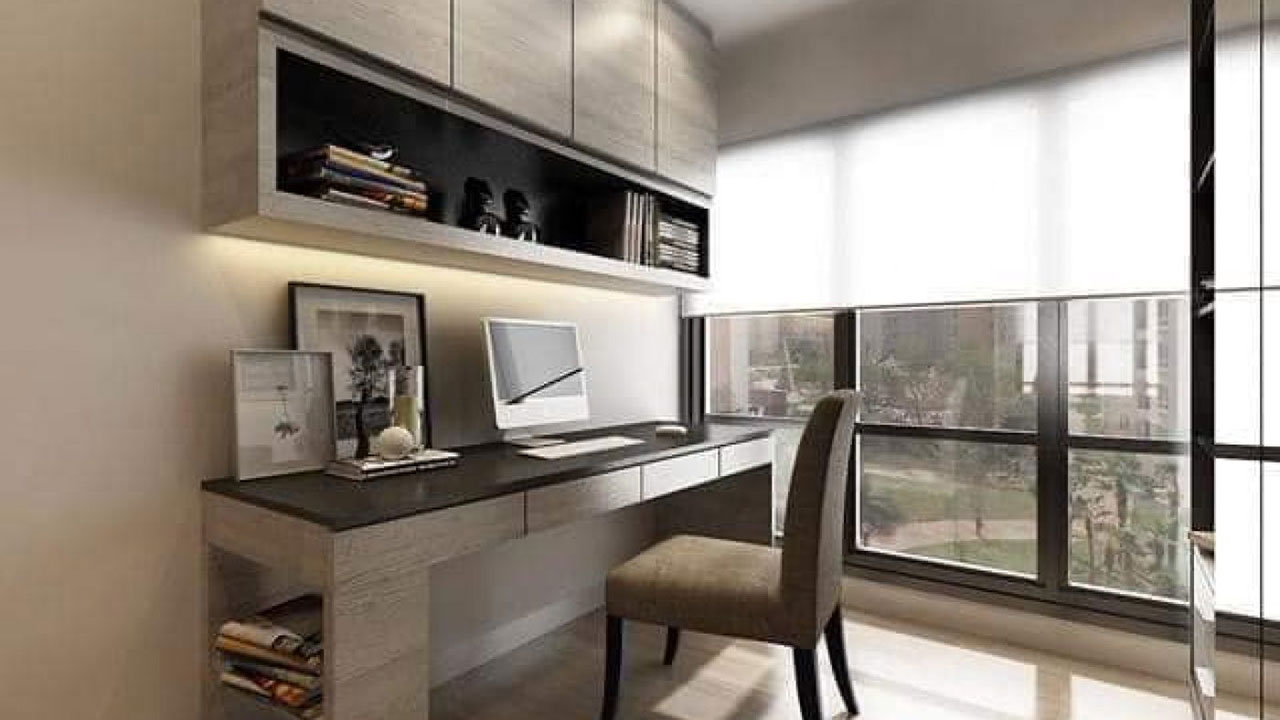 Designate A Clear Working Space
Taking into consideration spatial boundaries is useful to help carve out space for you to get down to business and avoid distractions in the household.
If you have a spare room to function as your designated workspace, this will be a straightforward step, but if not, here are some tips on how you can still achieve that within your household:
Ways to avoid visual distractions in a shared space – Temporary accessories like room dividers or folding screens are incredibly useful in demarcating spaces for family and work. You can easily keep them away at the end of the day too.
Ensure strong Internet connection – Make sure you have a good mesh network to provide a strong signal everywhere in the home and especially where you are setting up your workspace.
Set up near good lighting – Natural light is key for productivity, so do try to set up somewhere near a window, light-filled, or set up a lamp for the area.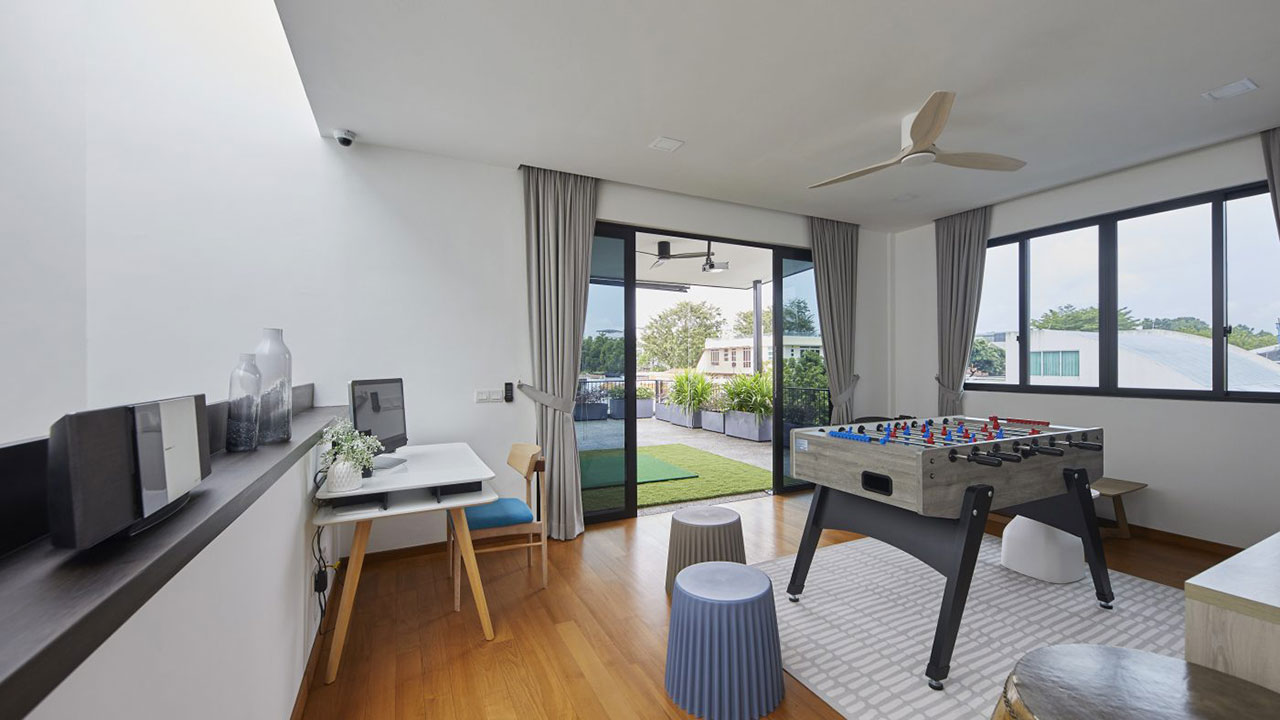 Keeping organized is a great way to have a clear mind when you work. Creatively utilising storage can help you ensure your workspace, and home remains uncluttered and tidy!
Here are some storage ideas to consider:
For a temporary and aesthetic fix, you can consider using rattan storage baskets to keep away work documents and materials.
Need easy access to your files? A built-in desktop with plenty of storage space is always a great idea. Looking for something less permanent? There are plenty of flexible shelving systems or even mobile shelving that you can find on the market to create a custom solution for your home office.
Want to revamp your Work from Home space?
Looking to incorporate a dedicated work from home space in your household? Contact an interior designer to find out how they can help you come up with the perfect solution!
Try out ID Mate, Redbrick Homes' algorithm-matching service for homeowners to find their perfect interior designer with a 99% match to their style and budget for free.
Related posts