Important Things to Consider Before Buying a Dining Table Set in Singapore
Shopping for a new dining table set? As simple as it sounds, it can pose a challenge as there are a lot of things you need to consider if you want to buy the best dining table set that is just right for your home.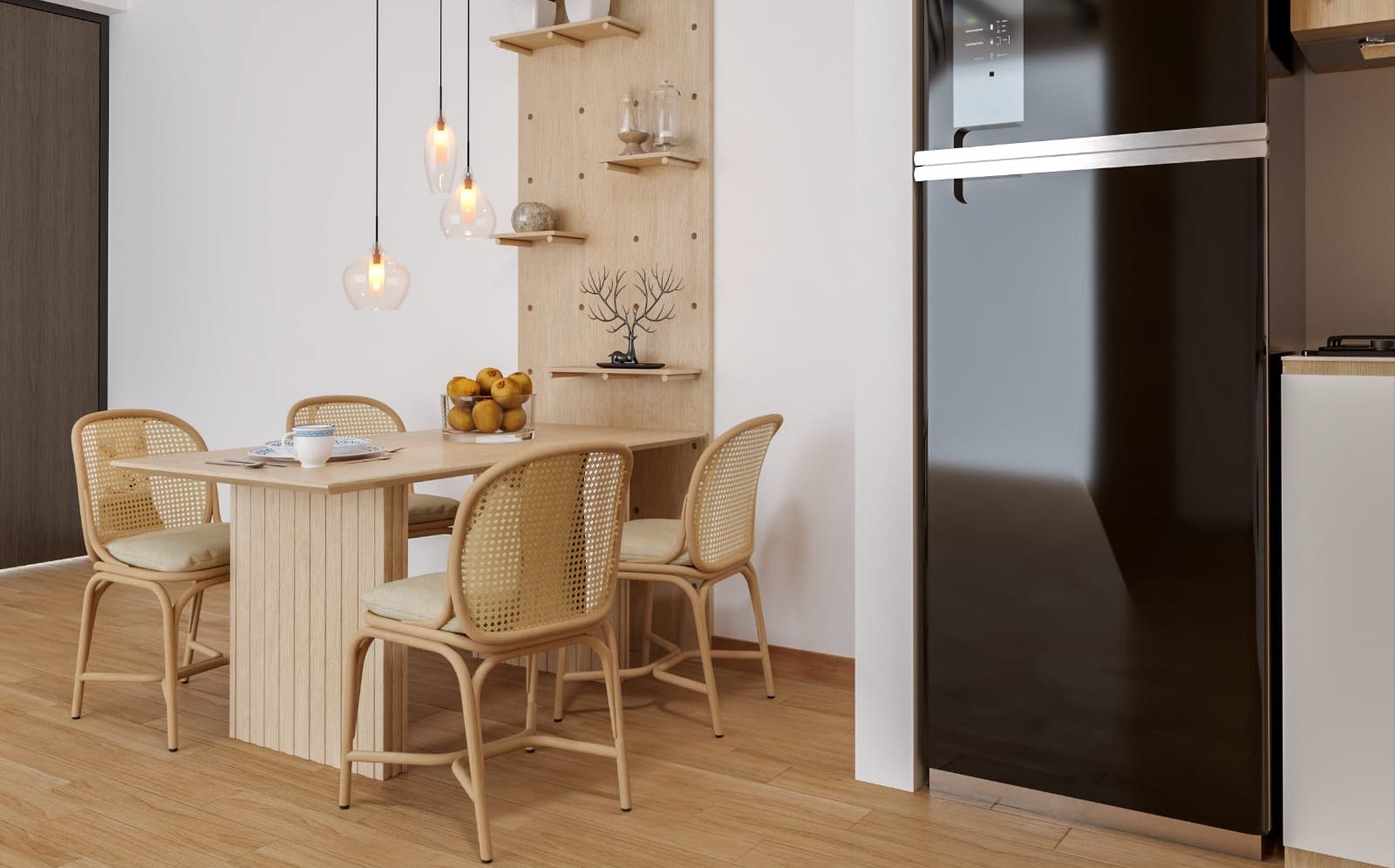 In fact, the perfect dining table is essential for your dining area as it is where you would normally gather to share a nice meal with family and friends.
So, if you want to avoid making the wrong choice with your new dining table, here are several things to take note of before you start shopping for one:
Big Dining Table Set that Fits Your Space Perfectly
The first thing that you will need to do is to know where the dining table set will be placed. Whether it will go in the pantry or your dining room, it is crucial that you choose a dining table size that would fit perfectly in the area.
So, plan ahead before going out shopping for a new dining table. This is especially important if you want to avoid buying a dining table set that is too big for the area. You will want a nice dining table that is the perfect size, leaving room for free-flowing traffic as well as making the dining area look spacious and tidy.
Proper Measure of Dining Table and Chairs Before Buying
Another thing to consider is the height of your dining table and chairs. Though dining tables come in various designs, sizes, price ranges and even heights, many tend to overlook the height the most.
Depending on your needs, the height of the dining table matters for the ease and comfort of yourself and your entire household. For instance, if you or any member of your household are taller than most or have long legs, then a slightly higher dining table that provides comfortable leg room will probably be perfect.
Ideally, a good dining table is designed in a way that it is tall enough to minimise knee-knocking mishaps and is also comfortable to be used for other purposes like a work or study desk.
Nice Shape of Dining Table Set with Storage for Small Space
Apart from that, you will also need to consider a nice shape dining table set that comes with a storage for your small space.
This is because the storage and different shapes of dining tables can make the small area more spacious and seem less cramped.
Dining table set with storage solves your small space problem. While providing an elegant area to dine, it also offers a storage space underneath for whatever you wish to keep.
Different shapes of dining tables play a major role for your small space too. As an example, a round or square dining table set would look befitting for a room that is small or square, while a larger room would suit a dining table that is rectangular or oblong.
Besides that, round and oblong dining tables are ideal if you want to have more breathing room, as they do not have obstructive corners that tend to take up unnecessary space.
Designer Dining Table Set That's Crafted with Style and Quality Materials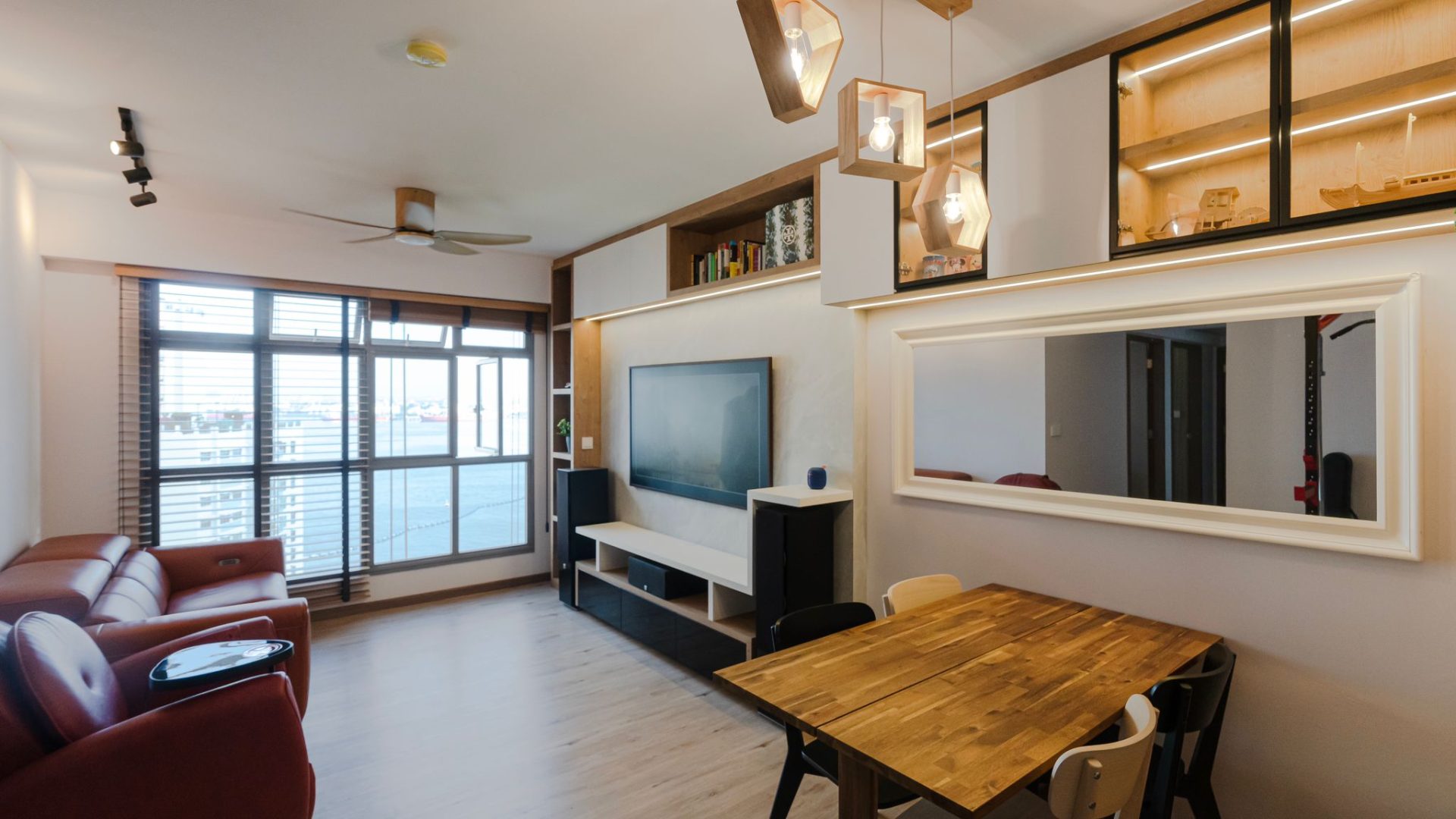 Naturally, you will want a nice dining table set that matches the style and concept of your home, which is also an important thing to consider.
Of course, what you like matters, and you will want to buy a dining table that you will be happy to have in the comforts of your home.
However, don't just choose a dining table set because you like it. The materials it is made from must be good and high-quality materials. This way, you know that you are buying a dining table set that is value for money and will last you for a very long time.
You can make your dream come true with a designer dining table set. It comes in an amazing mix of materials and shapes, offering a seemingly-endless range of styles.
Buy Dining Table Set Online for Ultimate Convenience
If you're looking for a convenient way to shop for a dining table set, consider buying online. Many furniture retailers in Singapore offer a wide range of dining table sets on their websites, allowing you to browse through various options from the comfort of your own home.
When buying a dining table set online, make sure to read the product descriptions, check the dimensions, and view multiple photos from different angles.
By purchasing a dining table set online, you can compare prices, styles, and materials easily, making it a convenient and efficient way to find the perfect dining table set for your home.
Get The Best Dining Table Set From Redbrick Homes Singapore Now!
Once you have all of these checked off your to-do list, you can then begin your hunt for the best dining table set nearest to you for your home.
Here at Redbrick Homes, we offer a wide selection of some of the best dining table sets in Singapore for you to choose from.
So, check out our dining table set sale online to find the best deals on the best dining table set that meets your needs.
Buy A Dining Table Set That Matches Your Home Interiors
If you feel that the search for the best dining table set is a task you cannot conquer yourself, then our Interior Designers Partners here at Redbrick Homes will be more than happy to assist you!
Redbrick Homes also provides Interior Designing services for your home interior and decorating woes.
So, if you are not sure which dining table set is the best for your home, contact us today!
Related posts