Latest Home Interior Trend: Fluted Glass Ideas for a Stylish Home
Fluted glass, also commonly known as ribbed glass, reed glass or the glass with lines or grooves on them, is making a huge comeback in interior design these days – and for good reason.
Apart from its aesthetically pleasing grooved designs, fluted glass has one amazing characteristic that makes it such a popular design material – the ability to obscure vision while allowing lots of light through at the same time.
Wondering how that could come into play in your own home design? Read on for more inspiration on how to smartly feature fluted glass in your home.
Perfect for Semi-Open Look and Feel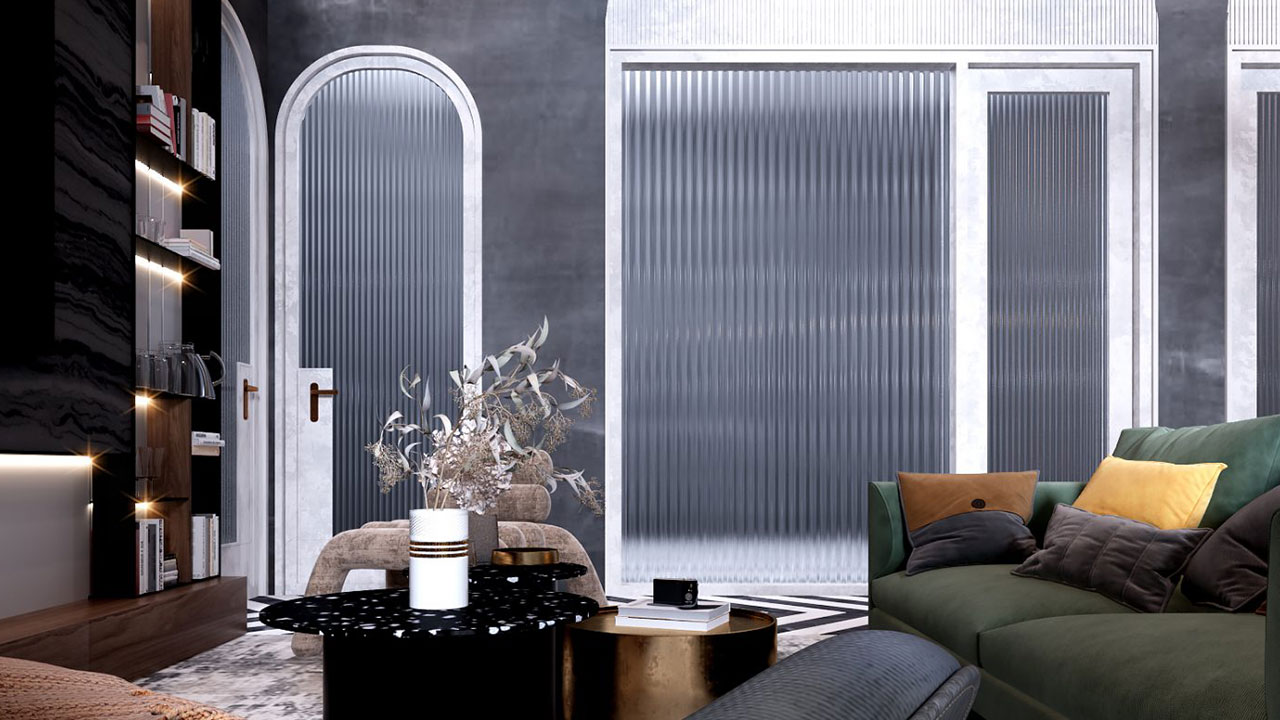 With housing in Singapore getting smaller by the year, designing a home that does not look super cluttered or cramped can be difficult.
That is where smart design and innovative design materials like fluted glass can come into play – a popular element in both corporate (see above picture) and home interior design.
By using fluted glass panels as part of the sliding doors between your kitchen and living space or kitchen and service yards, you can easily hide away any messes, and still ensure natural light reaches the main living spaces. Win-win!
Brighter & Uncluttered Look in Cramped Spaces Like Kitchens or Bathrooms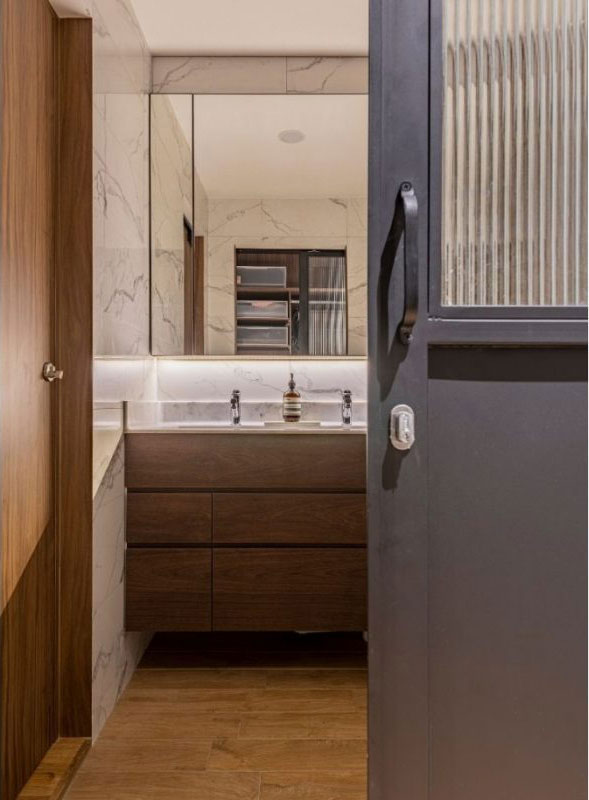 Apart from your main living spaces, typically smaller spaces like new BTO kitchens or bathrooms can also benefit from this useful material.
Want a bright and uncluttered look in your kitchen or bathroom? Create storage cabinets with fluted panelling. It helps to obscure the items hidden away inside while giving the illusion of more space as compared to an entirely opaque cabinet door. Or use reed glass in place of opaque doors to let more light into a space making it feel wider than it is.
On the topic of bathrooms, fluted glass shower screens have also been all the rage. Whether you plan on having a glass shower enclosure with a door, panels, or a simple screen, you can opt for fluted glass over traditional clear glass.
The vertical grooves not only provide additional privacy for when you enjoy a hot shower but also minimise the visibility of stains, prints, and water marks as compared to normal clear glass.
Storage: Keeps Things Hidden Without Blocking Light
Planning for plenty of built-in carpentry to keep your new home clean and organised? Take note that too much dark carpentry could result in the space looking overcrowded. The ideal solution – introduce some fluted panels in the cabinet or cupboard doors.
This small but thoughtful element can help introduce more light into the space and keep it looking bright and airy. This is particularly useful for large built-in wardrobes.
A Stylish Alternative to Traditional Screen Dividers
Want to demarcate private spaces between the various living spaces? Fluted glass privacy doors, panels, or standalone barriers can help with that. Depending on how much you want to keep away from prying eyes, you can consider half-height or full-height barriers.
Start Designing Your Dream Home Today
Feeling inspired to start incorporating some of these designs into your dream home but not sure how to get started?
Check out Redbrick Homes IDMate – an algorithm-matching service for homeowners to find their perfect interior designer with a 99% match to their style and budget for free!
So, let's get the conversation about your dream house going!
Related posts