Tips For Buying The Best Smart TV Online for Your Home in Singapore
The TV has long been one of the most important mediums of entertainment in every household, and today, many of us still prefer to have one in our homes.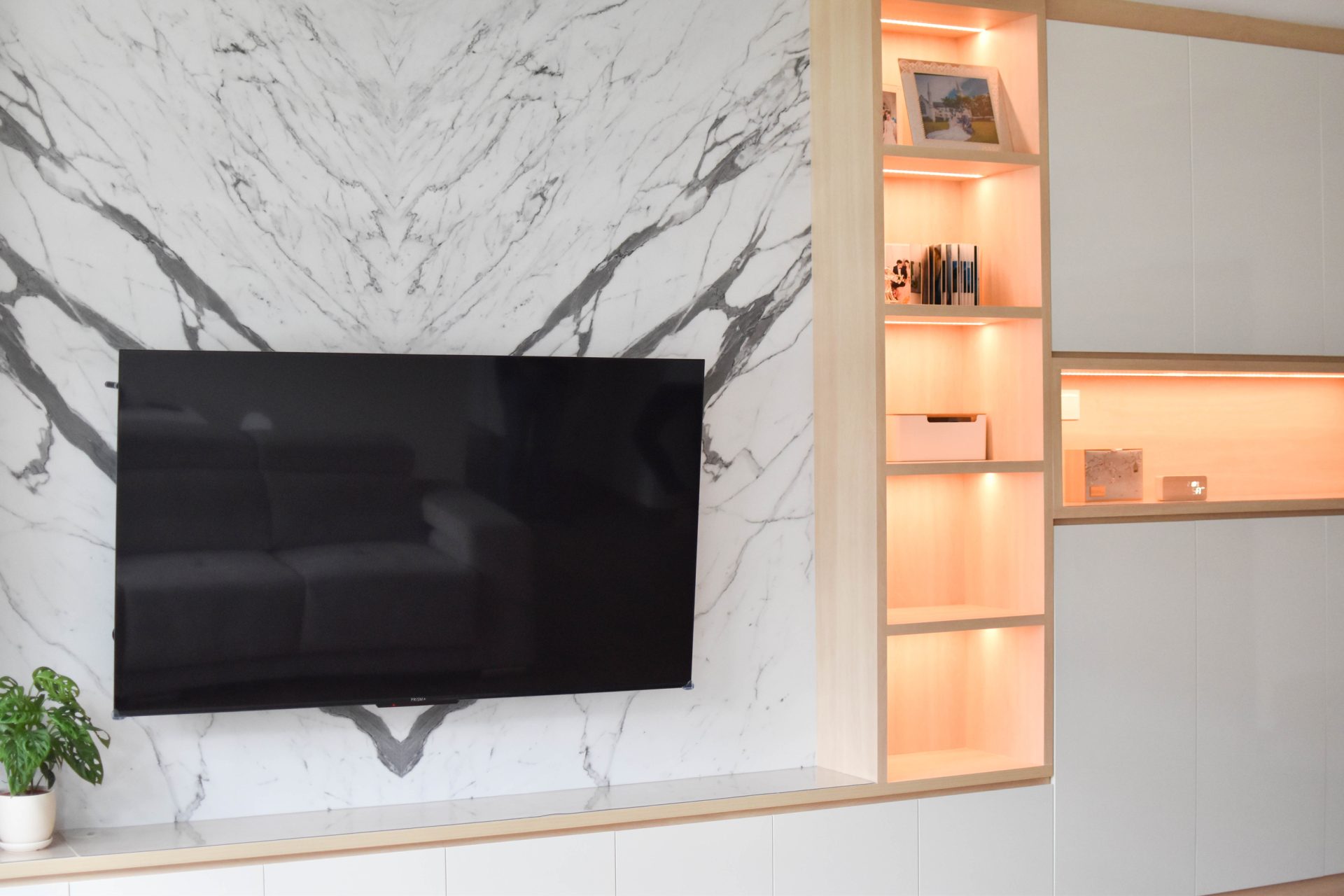 This is because having a TV at home to watch our favourite K-dramas or movies is an essential part of unwinding and having fun, whether alone or in the company of friends and family.
So, if you are currently on the lookout for the best smart TV in Singapore that meets your needs, here is a guideline on how to buy the best TV for your home:
Research and Get to Know the Popular TV Brands and Prices
Before you head out and buy the first TV brand that catches your eye, it is vital that you narrow down the TV price range based on what you can afford.
Today, there is a wide selection of TV brands in the market with various functions, different sizes, colours, warranty and they all have varied TV prices.
If you take the time to do some browsing and research beforehand, you are sure to stumble on the best TV that not only meets your needs but also doesn't break the bank.
Proper Measurement of The TV Sizes
Another thing you should do before you buy a TV is to know the best TV size for your living space and where you will be placing the TV. So, get the measurements of your TV cabinet or the wall where you want to mount the TV.
You would not want your TV to be too big that it will not sit perfectly on your TV console or be too small that it leaves too much empty space surrounding it when it is mounted on the wall.
Other than that, there is no point in having the best TV if you cannot watch it comfortably. Hence, make sure that you choose a TV size that is ideal for your living space by considering the distance of the TV from your seating area.
Though some people prefer the biggest and the best TV to be the centre of attention in their living room, some may not and would favour a moderate-sized TV instead.
So, do take note that a TV plays a huge role in your home's aesthetics too!
Why A Smart 4K LED TV is Worth to Buy?
From black and white TV boxes to slim LED TVs, innovation and technology have tremendously evolved and taken the TV experience to greater heights! Today, most LED TVs in the market also come with Smart TV features.
Smart 4K LED TVs have taken the world by storm, offering users an immersive and interactive experience in the comforts of their homes.
A smart 4K LED TV is currently the best TV to have in your home as it allows you to enjoy a spectacular viewing experience while also having the convenience and accessibility of connecting to the internet and various applications. This makes it easier to stream your favourite TV series, movies and even music all from a single device, your Smart TV.
Visit The Nearest Store to View The TV Physically Before Buying Online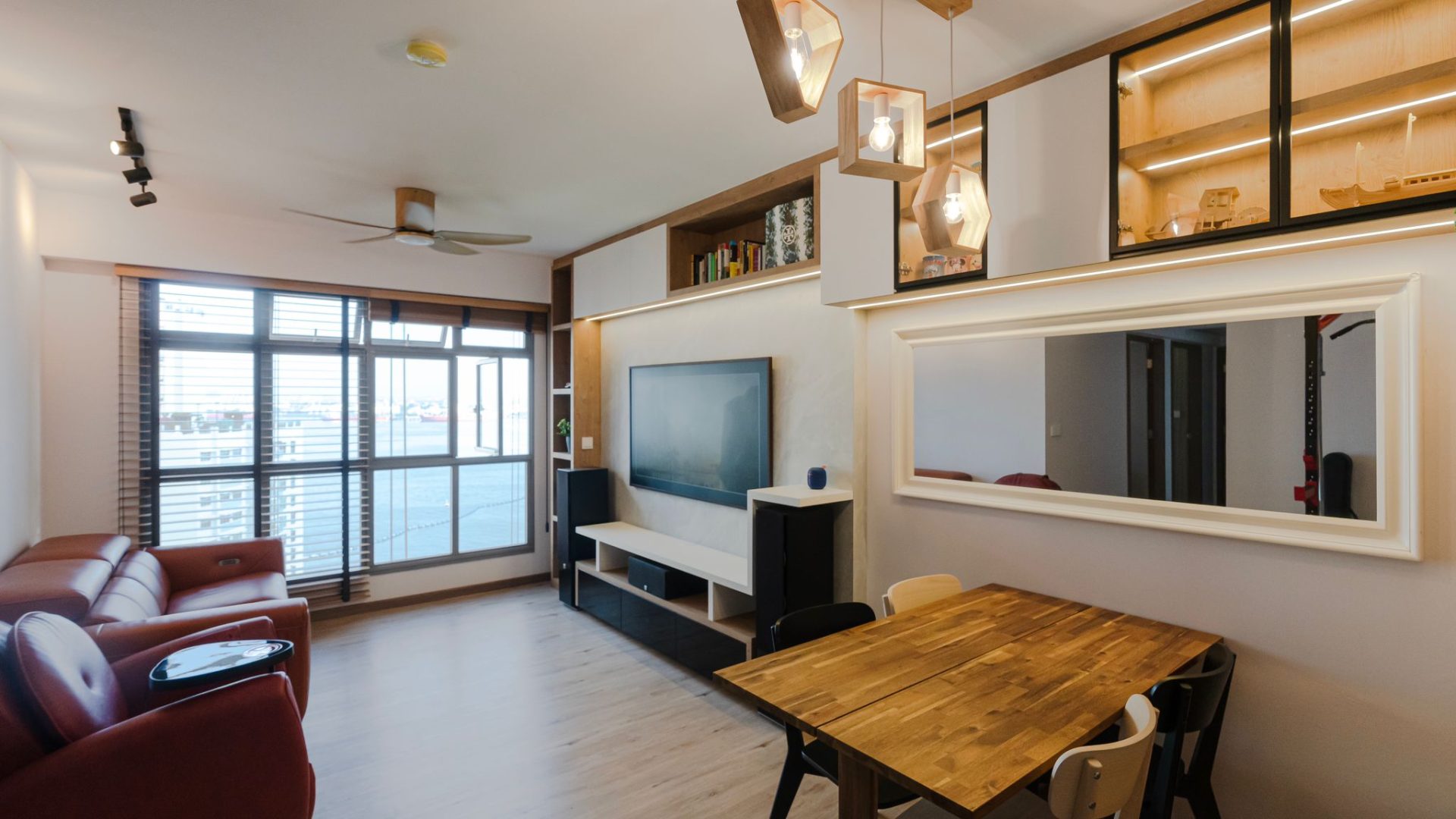 Buying a TV comes with a set of priorities that you may want to include. If you want to have the best possible viewing experience, then the best TV for you is one that is high-resolution, sharper and with more lifelike images.
Not only does it enhance your experience while watching TV, but a TV with better resolution and image quality is also less straining to the eyes and minimises the impact on your eye health.
Here at Redbrick Homes, we offer a wide selection of the best TV in Singapore for you to choose from. Whether you are searching for the best Smart TV nearest to you or just hunting for a TV sale online, we might just have something for you!
Get An ID Service at The Cheapest Price Available!
Besides having the cheapest price with high-quality Smart TV offerings, did we mention that we also provide Interior Design services? We have an amazing team of professional Interior Designers Partners that would love to help you create the perfect living spaces for your home.
If you are interested to know more, contact us today!
Related posts