The Reasons Why You Need to Get Ceiling Fans for Your Home in Singapore
Air conditioners can be an energy-efficient way to cool your home and improve your comfort during hot weather. They can also help to reduce humidity, which can make your home feel more comfortable. However, they can also be costly to operate, especially if you use them frequently or for extended periods of time. Additionally, air conditioners can also have a negative impact on the environment if they are not properly maintained or if they use ozone-depleting refrigerants.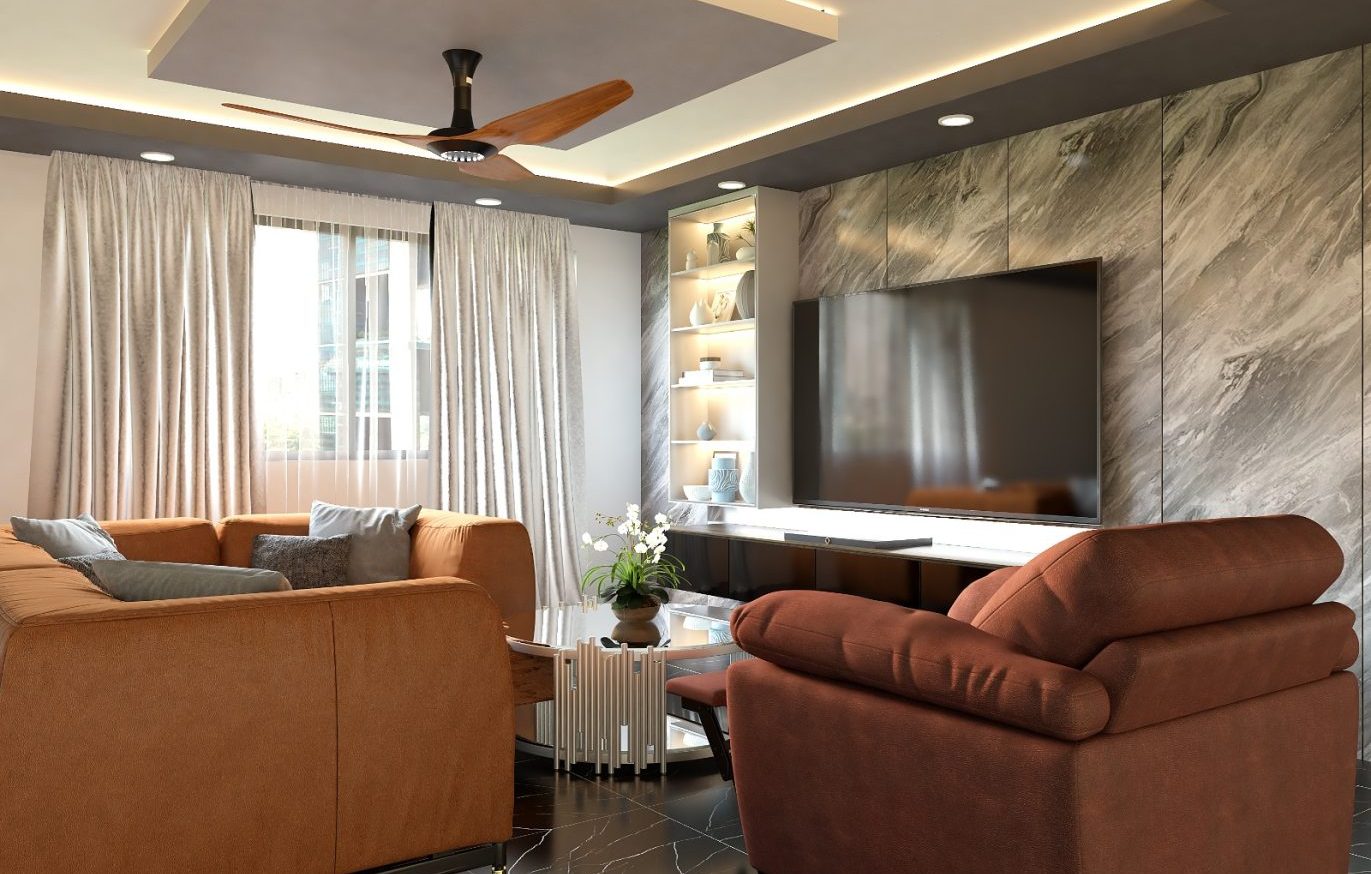 Ceiling fans, on the other hand, offer so much more. Today, there is a wide selection of powerful ceiling fans to choose from, and they are known to add a touch of sophistication to any home, from minimalist to luxury home styles.
Still on the fence about getting ceiling fans in Singapore? Well, here are just several reasons why you need ceiling fans for your home:
Energy Efficiency of Ceiling Fans
One of the excellent things about ceiling fans is that they are more energy-efficient than most air-conditioners out there. Because of their energy efficiency, ceiling fans can also help you to reduce energy costs, which is definitely a plus point.
So, instead of having your air-conditioner turned on an entire day, you will also have the option to switch on the ceiling fan instead, especially when the weather is bearable. This way, you are still able to enjoy a nice cool breeze and stay comfortable at home while saving energy at the same time.
Ceiling Fan Designs to Make Your Home More Stylish
Today, the best recommended ceiling fans come in a variety of sizes, shapes, colours, brands, price ranges and designs to complement any home interior style. There are even small ceiling fans that are perfect to include in small minimalist living spaces.
Apart from providing you with a comfortable breeze in your home, ceiling fans with led lights also double as excellent home interior decor that makes a statement as they add more personality and depth to your living spaces.
Create Your Strong Focal Point Space at Home with Best Ceiling Fans
Another great thing about ceiling fans is that they create a strong focal point in the space of your home. Not only do they make a space feel more welcoming, but people are naturally drawn to the comforts ceiling fans provide.
So, to buy and put a ceiling fan in spaces where you normally spend time with your friends and family, such as your living room and dining room area, is definitely ideal. This way, both you and your guests can enjoy each other's company in sheer comfort.
Create Versatility with Different Ceiling Fans for Different Rooms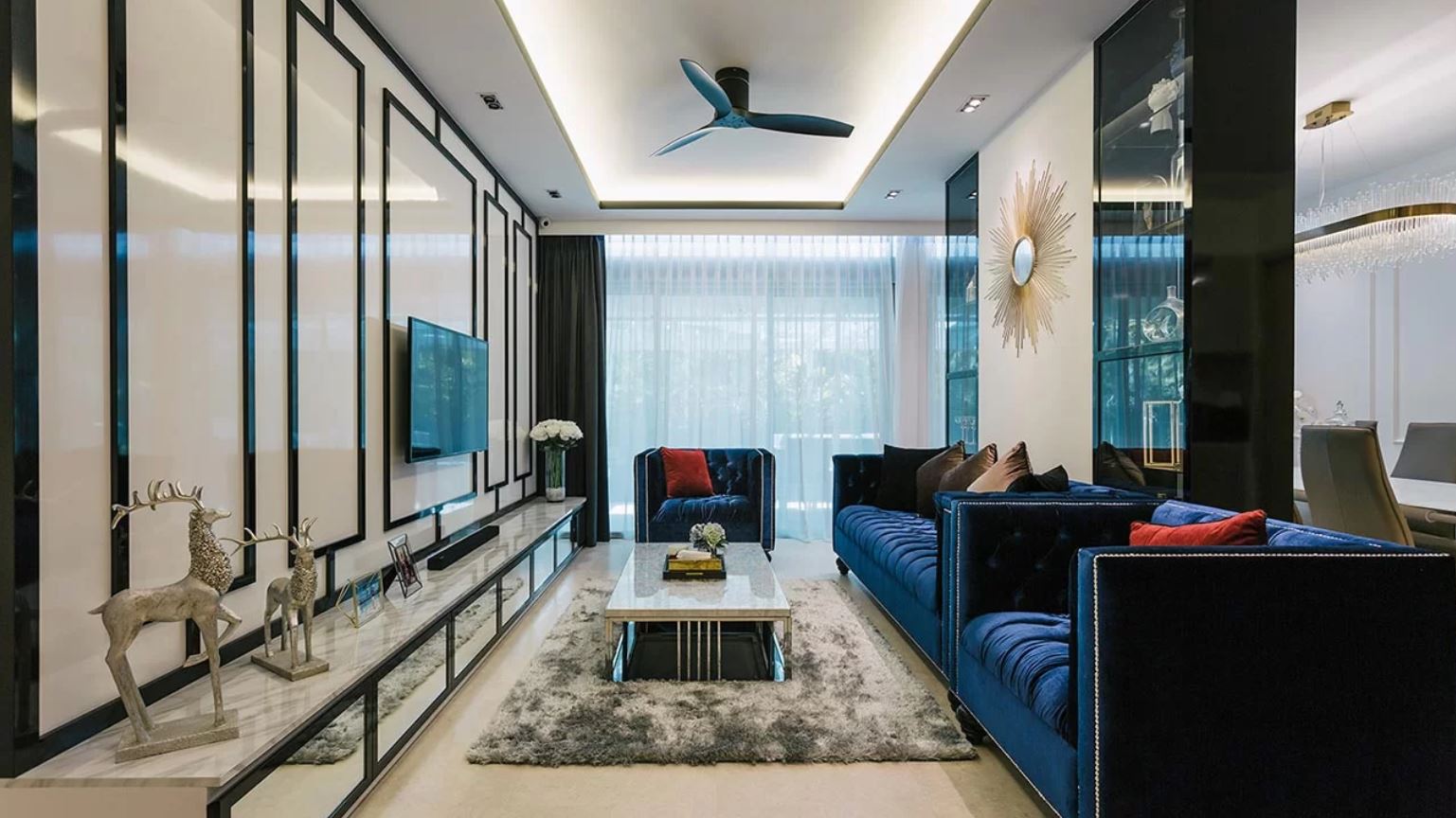 As mentioned, there is an array of different ceiling fans to choose from to cater to your needs. Though ceiling fans are known to create versatility in any room, different ceiling fans have different features that fulfil different needs that you may have for your living room, kitchen or bedroom.
Large ceiling fans are best installed in big and spacious areas, while smaller rooms only require a small ceiling fan. Low ceiling fans or ceiling fans with a pull cord or chain are more suitable for rooms with low ceilings.
Today, most ceiling fans also come with remote controls for better convenience. It allows you to turn the ceiling fan on or off as well as adjust its speed from the comfort of your sofa.
Smart Ceiling Fan with LED Light Functionality
Besides that, smart ceiling fans with lights in Singapore are currently popular in many homes today as they offer dual functionality. The best ceiling fans with lights also come with dimming features so that you can adjust the brightness of the lights according to your needs.
Ceiling fans with lights are perfect for living spaces such as the living room and bedroom as it gives you the freedom to create the right mood and ambience with the light dimming and colour change features.
Modern Ceiling Fan with LED Light that Suits Your Modern Home in SG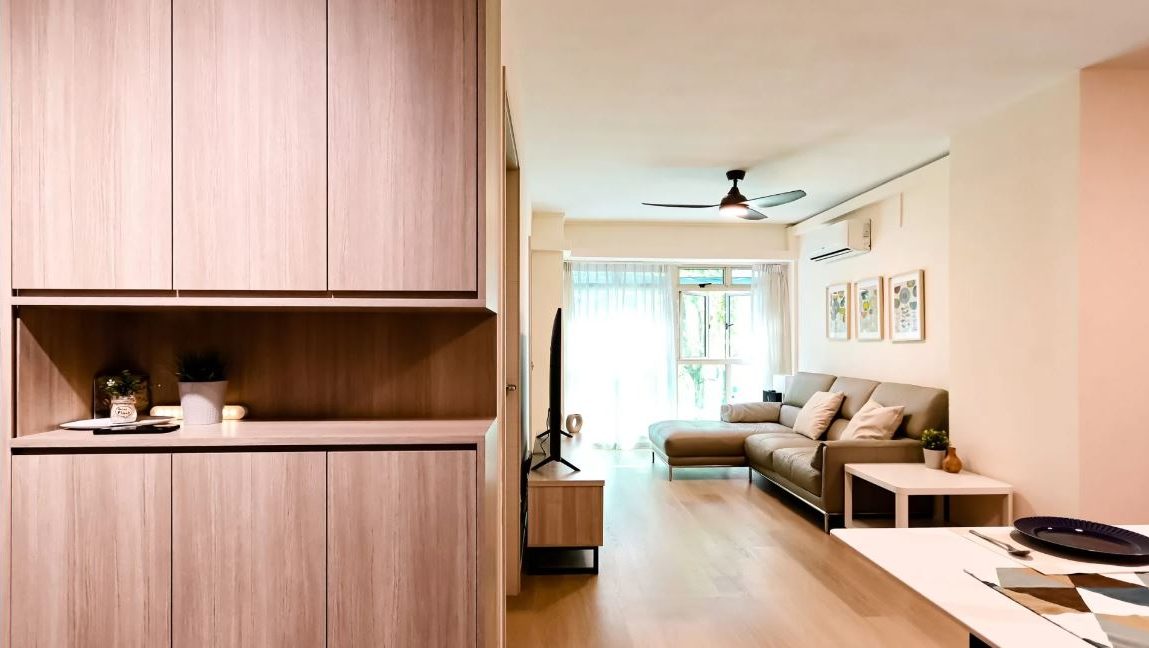 Looking for the best ceiling fan store nearest to your location? Redbrick Homes offer a wide selection of ceiling fans in Singapore for various home styles and needs.
If you are not sure what is the best ceiling fan to choose for your home, allow our Interior Designers to assist you. Redbrick Homes also provide Interior Design services to help you make your home more stylish with the right ceiling fans!
Related posts